StarCraft 2 going free-to-play November 14, Wings of Liberty owners get Heart of the Swarm free for limited time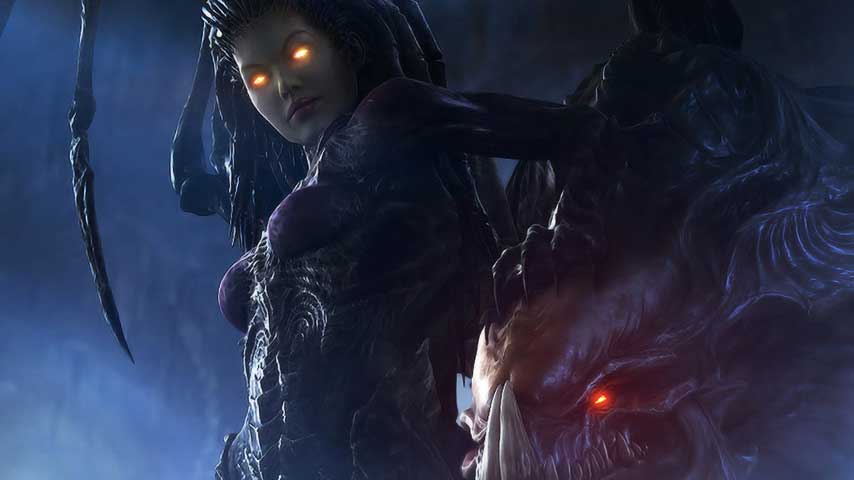 During BlizzCon 2017 today, it was announced StarCraft 2 would be going free-to-play.
StarCraft 2 and the Wings of Liberty campaign will be free-to-play later this month, Blizzard announced today.
Beginning November 14, players around the world will get free access to the Wings of Liberty campaign and StarCraft 2's ranked ladder, including all the latest units and balance updates to Legacy of the Void.
Players will also have access to StarCraft 2's co-op mode, with all co-op Commanders playable for free up to level five. Purchase will be required to advance a co-op Commander beyond level five, with the exception of Raynor, Kerrigan, and Artanis, which are free-to-play up to and beyond level five.
Access to ranked ladder will be granted after earning first 10 wins of the day in Unranked mode or Versus A.I. mode, or upon purchase of any campaign, the Campaign Collection, or the War Chest.
Those who enjoy the game beyond Wings of Liberty can purchase the additional single-player campaigns, Heart of the Swarm, Legacy of the Void, and Nova Covert Ops, individually for $14.99 each or the regional equivalent. All are available in the Campaign Collection for $39.99 through the online Blizzard Shop.
For a limited time, players who own Wings of Liberty as of October 31, but have not yet purchased Heart of the Swarm, will be able to get the latter campaign free by logging in to Battle.net desktop app and claim it as free gift. This incentive ends on December 8 so, best hurry.
Those who own any version of StarCraft 2 prior to October 31 will receive a special Eidolon Ghost skin and three portraits commemorating their founder's status in the game after StarCraft 2 goes free starting on November 14.
More information on StarCraft 2 is expected out of BlizzCon 2017 over the weekend. A new co-op mission called Part and Parcel is in the works, so we'll bring you information on it as soon as possible.