Star Wars Battlefront screenshot shows in-game look at playable AT-ST Walker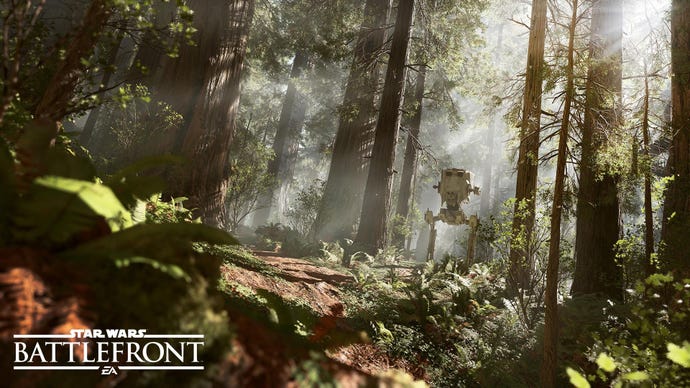 You have seen the render, now have a look at Star Wars Battlefront's AT-ST Walker stomping around the forest moon of Endor.
The image was posted on the Star Wars Battlefield subreddit and confirmed as being in-game by an Electronic Arts community manager (thanks, Gematsu).
All Terrain Scout Transports are just one of the vehicles players will be able to operate in the game when it releases this holiday season.
The DICE-developed title is slated for PC, PlayStation 4 and Xbox One and we're hoping EA gives us a more in-depth look at it during its E3 2015 press conference.