Star Wars Battlefront 2's Age of Rebellion will see the return of Scarif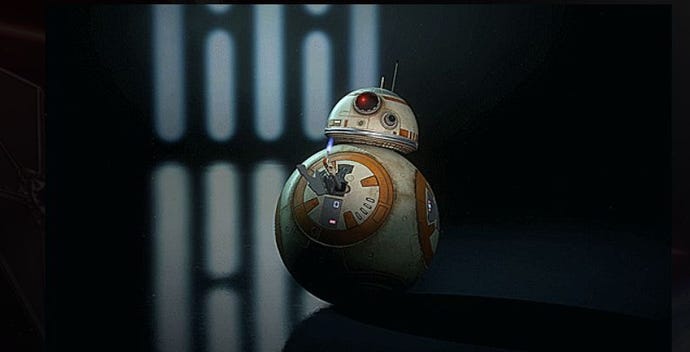 Star Wars Battlefront 2 players will return to the original trilogy with the Age of Rebellion, and the delayed BB update will land next week.
As part of the Star Wars Battlefront 2 update, the Age of Rebellion will bring specific planets to both co-op and later Supremacy.
Alongside the update, Capital Supremacy will furthermore be known as just Supremacy. DICE said it is renaming this game mode to "encompass all eras" as the original trilogy variant will be fought "exclusively on the ground." The team said it felt on ground combat would be a better fit for some of the locations.
You can also expect the planet Scarif from 2015's Star Wars Battlefront to be included in the update.
More details on the specifics of the Age of Rebellion content will come in February.
Until then, come February 3, you can expect the BB update to land.
Originally set to release this week, the update brings both BB8 and BB-9E to the game. BB-8 will play as an offensive hero and BB-9E will play more of a support role.
You can look over the notes for next week's update at the link.