SOCOM 4 E3 trailer shows shooting and thensome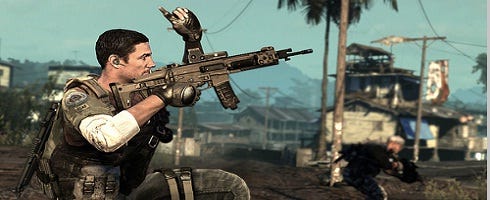 Sony has launched the E3 trailer for SOCOM 4 over the weekend, showing us just what you can expect from the next title in the series.
Original developer of the series Zipper Interactive are making the game, which will be one of the first hardcore titles to be playable entirely using the PlayStation Move.
The trailer shows off the games new features, such as destructible environments, dynamic cover and the tactical AI system.
We should know a solid release date by the end of Sony's E3 conference.