Rumor - Leaked SWTOR Beta footage hits the net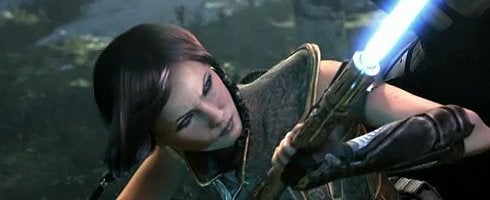 Is nothing sacred any more, Padawan?
Some footage, purportedly from Star Wars: The Old Republic's testing phase and without sound, has surfaced on the net.
While we are labeling this a rumor for the time being, just to be safe, we have to say that it looks the real deal when compared to our hands-on at GDC back in March.
BioWare announced it was accepting test applicants yesterday, although it's assumed testing has been going on much longer than that.
We'll send a mail.
Meanwhile, watch below before it gets pulled and compare it to the multiplayer demo released from E3, just for fun.
SWTOR is slated for sometime during spring 2011, and lead designer and writer Daniel Erickson said it's "the dream game" for fans of both MMOs and BioWare RPGs.
Via: Glimpse Dog.