Red Dead Redemption trailer here, now, hothothot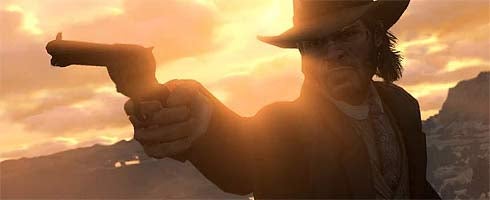 Rockstar's released the first trailer of Red Dead Redemption, and it's looking properly wicked.
There's a man called Bill in it, and it's got a Gatling gun, and some horses, and strong men dying under the sun, and tons of other shit that makes us probably think that this is going to be something we will part money for.
Watch and see. Out later this year.