Red Dead Redemption animated film hits Fox on Saturday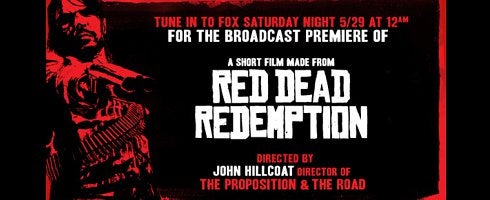 Remember the Red Dead Redemption animated film that was a teased back in April?
Well, it's finally got a air-date - May 29 at Midnight EST and PST.
The short film will run 30-minutes, and was created and directed by John Hillcoat using in-game assets and tech.
It tells the tale of John Marston as he searches out his outlaw buddy, Bill Williamson, and meets up with the game's cast of characters along the way.
Sounds cool. Be sure to watch it.
Red Dead Redemption is out in stores now, and the reviews for it were rather good.