Red Dead Redemption 2 has around 200 different animal species, all of which have unique behaviour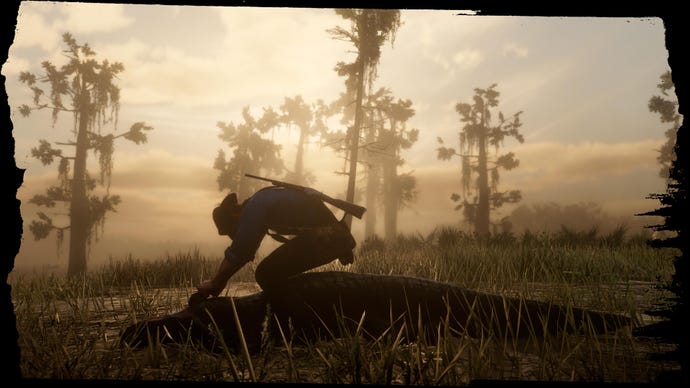 Hunting plays a major part of life in the untamed American frontier, so it makes sense that Red Dead Redemption 2 will have a diverse range of wildlife to kill, skin, eat, and sell.
In fact, Rockstar says there are around 200 species of animals, birds, and fish. The developer revealed the news in a tweet:
The diverse habitats and climates of Red Dead Redemption 2 are home to around 200 species of animals, birds and fish, all of which behave and respond to their environment in a unique way. pic.twitter.com/asAB3yTRJB

— Rockstar Games (@RockstarGames) September 24, 2018
All of these animals have unique behaviour and interact with each other in different ways. Predators will hunt for herbivores, some animals will wander alone, some hunt in packs, and some are nocturnal.
In our recent Red Dead Redemption 2 hands-on, we got a look at the in-game hunting. Each animal has its own (very graphic) skinning animation, seeing Arthur Morgan peel back its skin and roll it up so he can stow it on his horse.
We were also told that larger animals must be cut up into smaller pieces. Once the animal is prepared, you must physically take it either to your camp to be eaten or to a shop to sell it on. Eventually, meat will spoil.
Additionally, leaving blood on your horse could see you being set upon by bloodthirsty predators.
Red Dead Redemption 2 releases for PS4 and Xbox One on October 26. In the meantime, here's everything we know about Red Dead Redemption 2.