Rainbow Six Parasite is not actually Quarantine's new name [Update]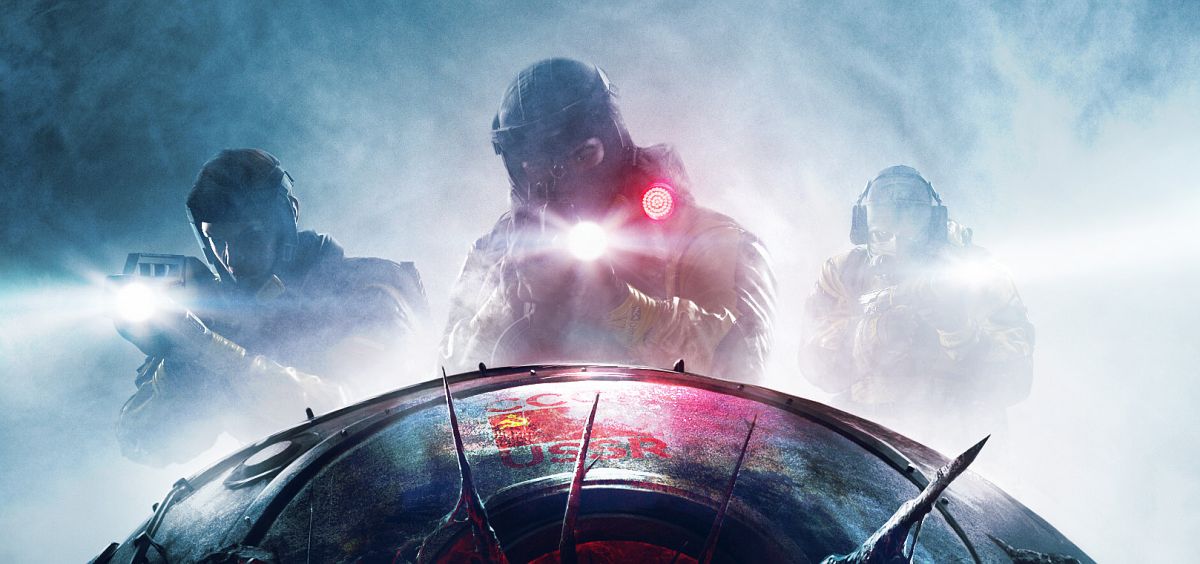 Ubisoft said it may rename Rainbow Six Quarantine, but it won't be Parasite.
Update: Rainbow Six Parasite may not actually be the new name for Rainbow Six Quarantine. Ubisoft told PCGamesN that Parasite is simply an internal name for the upcoming co-op shooter, and not its final, official name.
The publisher also explained that it recently hosted internal tests, which may explain why the Parasite name leaked in the first place.
"We can confirm this is a glimpse of the upcoming game, and we will share more details, including the official name, soon," Ubisoft added.
You can read the original story below.
Original story: Rainbow Six Quarantine, the game most likely forgot even existed, is a PvE, co-op shooter take on Siege's mechanics and setting. The game is essentially a significantly expanded version of a 2018 Siege limited-time event called Outbreak, where three players were pitted against mutated monsters.
Since its brief reveal at E3 2019, however, Ubisoft released precisely zero new information about the game, opting instead to mention it in passing in earning calls. It was initially set for release around April 2020, and got pushed back to sometime in 2020, then delayed again to FY2022. Just recently, Ubisoft confirmed that it will arrive before the end of September.
Throughout this time, of course, the word Quarantine took on a different meaning, one Ubisoft could not have anticipated. So the publisher hinted that the name might change before the game is re-revealed.
Which brings us to today, where a patch for the game was uploaded to the PlayStation Network. As spotted by MP1st, patch 1.01 was picked up by Orbis Patches, a site that catalogues PS4 game patches and other releases. MP1st "did some digging" and found several official images associated with the page, all of which display the game's new name: Rainbow Six Parasite.
The shots are intended for use on various areas of the PlayStation ecosystem, such as the dashboard, boot image, save icon and so on. This is almost exactly how Call of Duty: Black Ops Cold War got leaked early last year, after Treyarch uploaded the alpha build of a game codenamed The Red Door.
Not much is known about Parasite beyond this point, but the patch's description makes us hopeful for some news/release following soon. The update is described as the game's "initial launch patch" in the upload, which indicates we're getting very close.