Rainbow Six Extraction coming to PlayStation, Xbox and PC in September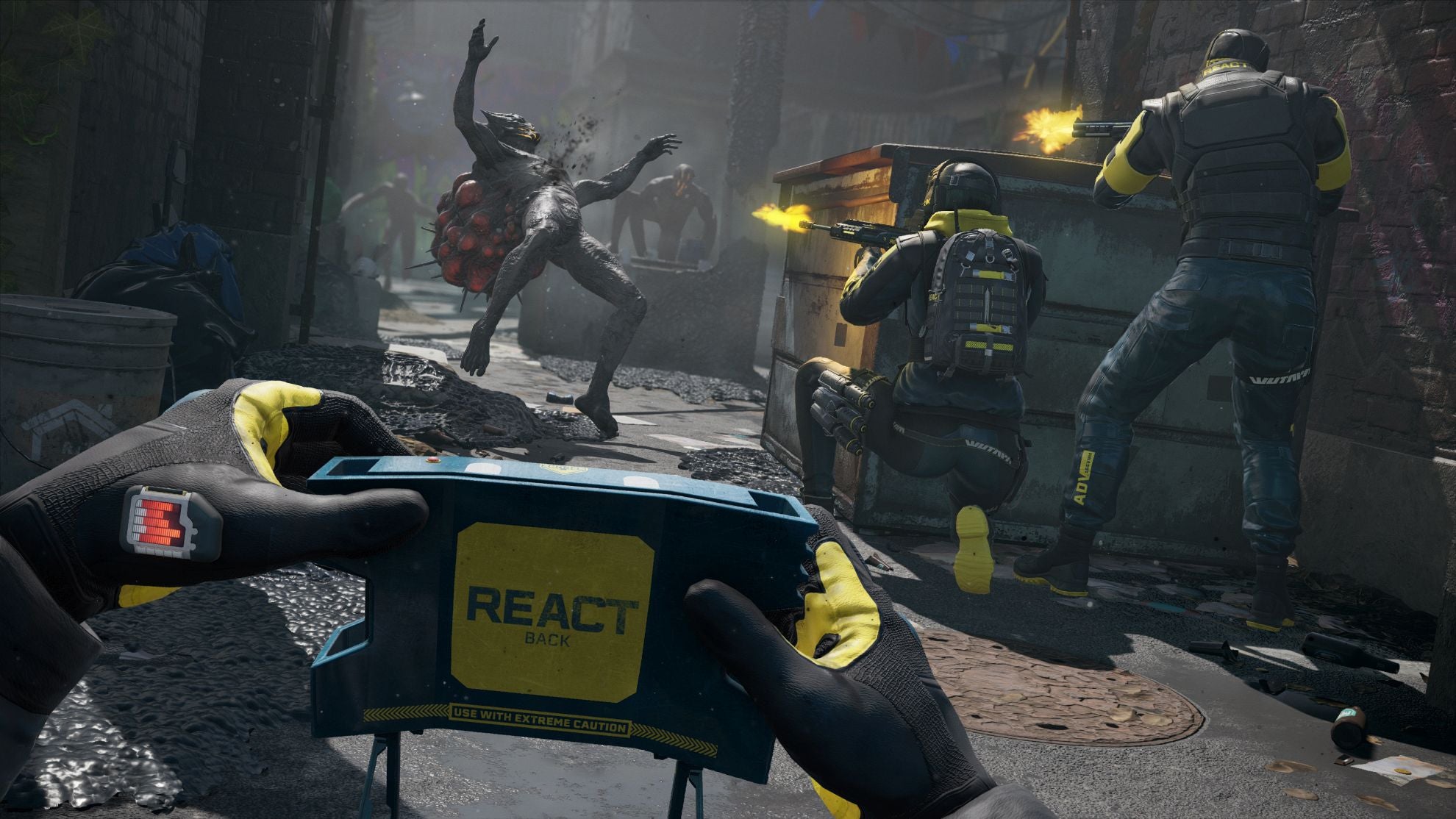 The moment Rainbow Six fans waited two years for has finally arrived.
Rainbow Six Extraction, previously known as Rainbow Six Quarantine, and then Rainbow Six Parasite for a time, has been properly revealed earlier at Ubisoft's Forward E3 2021 event.
Extraction is a co-op tactical shooter set in the Rainbow Six universe, and starring many of the same Siege operators that should be familiar to players. Rather than going up against each other, Extraction has operators uniting against an alien parasite.
The game is a 1-to-3 player game that will see you take on an 'unprecedented alien threat' with a 'whole new arsenal' that you can upgrade as you play.
Check out the gameplay trailer below, and the cinematic trailer at the bottom of the page.
At E3 2021's Ubisoft Forward event, the publisher unveiled the first proper trailer for the game, showing off a team of soldiers facing off against the alien threat.
During the trailer, the team moves into an abandoned music arena to rescue one of their own from the extra-terrestrial threat, fighting off 'an apex' in the process. All the operators named have featured in Rainbow Six: Siege to date, and you will need to rescue them from the aliens in order to play as them in the title. 18 operators will be playable at launch.
"Take on the lethal and evolving Archaen threat in Rainbow Six Extraction. New gear, new abilities, new strategy. Team up with friends in 3 player co-op, and work together to learn and overcome Rainbow Six's most dangerous enemy to date," says a blurb.
"And if one of you goes down in the containment zone, it's up to you and your teammates to mount a rescue and make sure everyone gets out alive. Who's Got YouR6?"
So far, we've seen information on 3 of the 10 archetypes of the enemy Chimera parasite and its evolving Archæns: the vicious Spiker, the elusive Tormentor, and the summoning Apex.
The game is coming to Xbox One, Xbox Series X/S, PS4, PS5, PC, and Stadia on September 16.