R18+ discussion scheduled for April in Australia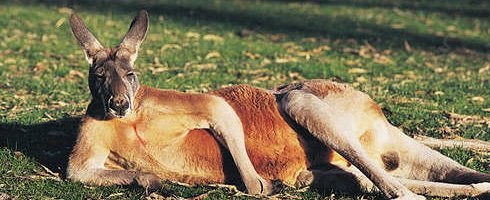 It looks as through a discussion over whether to add an R18+ ratings category for videogames in Australia has been scheduled for April.
No exact date for the discussion was provided, but it will happen after state elections in South Australia and Tasmania on March 20, reports Adelaide Now.
In support of the talks, GoldCoast posted an editorial backing the rating category, stating that parents are who should untimely decide what their children view. The rating would also help parents keep track of what children are playing, as at this point, the internet is providing them opportunities to obtain mature titles anyway.
"Banning a game does not in any real terms restrict its availability," read the editorial. "Long gone are the days of being able to keep something out of the public's hands simply by keeping it off the shelves.
"Banned games can be downloaded over the internet and shared -- circumventing the classification system. What is concerning is that if children are downloading these games, parents may not be aware of the content.
"An R18+ category would at least allow them to be aware of the content of a game and its rating, and make an informed decision on whether their children should be exposed to it or not.
"We do, after all, give parents that responsibility when it comes to DVDs and books".
So far, the public has spoken with only 1 percent not in favor of the proposed rating, and retailers are already prepping for the change.
However, there will be strong opposition to the R18+ rating, due to South Australian Attorney General Michael Atkinson's screaming "no" - for what seems like forever - as he feels the moral implications of allowing such violent games into the hands of kiddies and "vulnerable adults" would be vast and horrible.
Add in the supposed death threats he's been getting and he will likely fight this all the way to the grave.
However, the man apparently gets nasty letters from more constituents than gamers - he's currently suing a lady for $20K over her calling him corrupt.
Thanks, GamePolitics.