Prince of Persia: The Sands of Time remake won't be at Ubisoft's E3 2021 show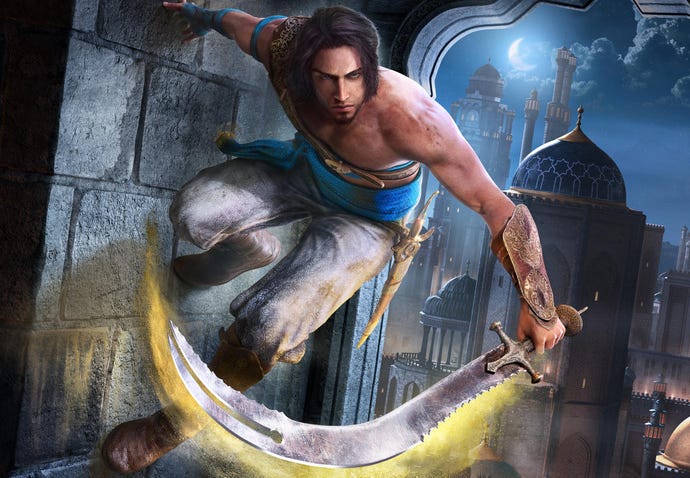 French publisher Ubisoft has announced what will – and won't – be present at its E3 2021 show, and Prince of Persia: The Sands of Time doesn't make the cut.
The Prince of Persia: The Sands of Time remake was announced back in September 2020, and though the game was initially set for a January 2021 release, it was bumped until March late last year. Following that, it was pushed back to "a later date."
Now, it seems, we're not going to be seeing the game again for a while yet. Ubisoft said in a statement via Twitter that "[it is] not ready to share any additional information just yet." If you're looking forward to the game, though, don't fret: apparently, Ubisoft is making 'good progress' on the title.
If you're eager to know what Ubisoft will be bringing to the E3 2021 showcase, we've got you covered. As per Ubisoft, its E3 showcase will have more information about Far Cry 6, news on Riders Republic, updates from Assassin's Creed Valhalla, and Rainbow Six Siege teams on their upcoming content, too. We also just learned that Rainbow Six Quarantine is now called Rainbow Six Extraction.
You can read more about what to expect from Ubisoft Forward on its website. The Ubisoft showcase will kick off on June 12 at 12pm PT /3pm ET/ 8pm UK/ 9pm CEST. You can also check it out via Twitch, or YouTube.
Prince of Persia: The Sands of Time Remake is set to release on PlayStation 4, Xbox One, and PC. It's being developed by Ubisoft's Pune and Mumbai studios. Though it has no release date, most of Ubisoft's currently-announced games are all set to arrive before April 2022.