Far Cry 6, Rainbow Six Quarantine, The Division Heartland and Prince of Persia all set to arrive before April 2022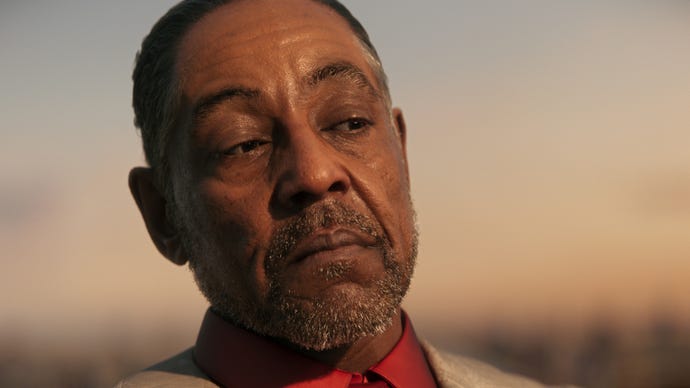 Ubisoft's earnings call for the 2020-2021 financial year took place today, and it revealed a lot of information about the status of its in-development roster of games.
The report was a more eye-opening one than usual. As well as sharing insight into how the company plans to shift its focus from relying on triple-A games and expand into high-end, free-to-play titles, the publisher also offered some updates on previously announced games set to launch on PS4, PS5, Xbox One, Xbox Series X/S, and PC.
Far Cry 6, Rainbow Six Quarantine/Parasite, Riders Republic, The Division Heartland, the remake of Prince of Persia: The Sands of Time, and Roller Champions are all set to launch by March 31, 2022 (the end of the current financial year for Ubisoft).
Eagle-eyed readers may have noticed that there's one upcoming game missing from that list; once again, open-world pirate game Skull and Bones has been knocked back, and will now launch 'next fiscal year'. Read: after April 2022, if it doesn't get delayed again.
Looking further, Ubisoft noted it has no triple-A titles scheduled to launch in the second half of the 2022 fiscal year. This means that its Holiday slate for 2022 is probably going to be fairly bare... unless of course its newly-reenergized free-to-play campaign kicks in by then.
Ubisoft's chief financial officer, Frederick Duguet noted during the call that releasing three or four premium "triple-A" games per year "is no longer a proper indication of [the publisher's] value creation dynamics" – that's why we see such a sharp drop-off after April 2022.
If you want an early look at what Ubisoft's future pipeline is likely to look like, we suggest keeping a close on what Ubisoft is doing with The Division: Heartland. It's a free-to-play survival shooter, coming to PC and consoles in 2021-2022, apparently looking to Warzone and Apex Legends for inspiration. You can sign up for early tests at the link.