Pokemon Scarlet and Violet's first DLC, The Teal Mask, takes you to the land of Kitakami in September
Go on a new adventure.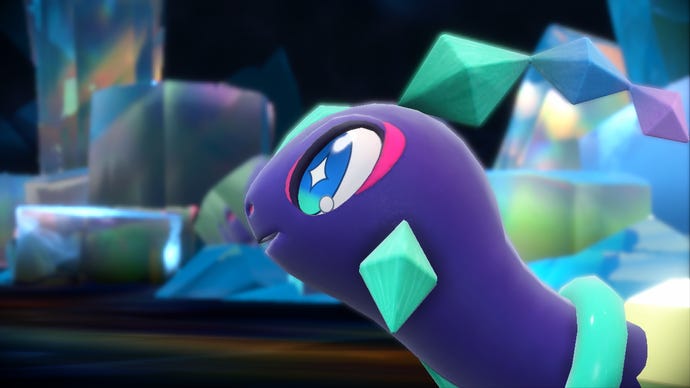 Nintendo has announced a release date for Part 1 of The Hidden Treasure of Area Zero, the upcoming DLC expansion for Pokemon Scarlet and Violet.
Titled Part 1: The Teal Mask, it is scheduled to be released on September 13. The news was announced during today's special Pokemon Presents presentation.
In The Teal Mask, you will take a school trip to the land of Kitakami to join an outdoors study program held jointly between your academy and another school.
You can look forward to meeting Pokemon not found in the Paldea region while unearthing the mysteries behind an old Kitakami folktale.
As previously reported, additional Pokemon appearing in Part 1 of the DLC are Ogerpon, Okidogi, Munkidori, and Fezandipiti. Between Part 1 and Part 2: The Indigo Disk, some familiar Pokemon friends return - in fact, it's said the number is 230 . That figure also includes the Pokemon you can bring to your game via Pokemon Home or receive through trades.
More details will be revealed later about Part 2: The Indigo Disk; however, Nintendo also gave us a short look at it in the above trailer. This particular content drop is expected during the winter months.
Nintendo has an incentive for folks who purchase the expansion pack early. Dropping the cash ahead of time will earn you a Hisuian Zoroark that cannot be obtained through normal gameplay.
The Pokemon knows the move Happy Hour, its Tera Type is Dark, and it has the Charismatic Mark.
All of those who purchase the DLC, whether early or after release, will receive a new uniform set.