Pokemon Go Community Day unleashes dragon-sized adventure on June 10
Evolve Axew into Fraxure and the rather cool Haxorus next week.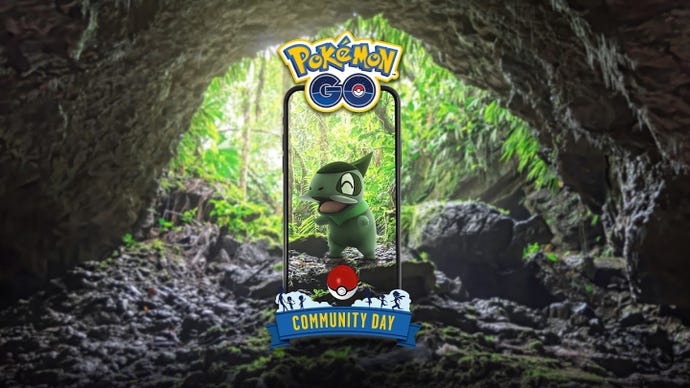 Cutie Patootie Axew heads up the next Pokemon Go Community Day, and you can catch oodles of them next weekend on June 10.
The Dragon-type Tusk Pokemon will appear more frequently in the wild, and if you're lucky, you might even catch a shiny.
If you evolve Axew into its first evolution Fraxure into the final form Haxorus during the event or up to five hours afterward, the Pokemon will know the Charged Attack Breaking Swipe.
Breaking Swipe will provide 50 power and is guaranteed to lower the opponent's attack in Trainer Battles. In gyms and raids, it will have 35 power.
There will also be a Community Day Special Research story titled Keeping Sharp.
Like all Community Day Special Research, you will need a ticket that costs $1.
Other Pokemon things and whatnots this month include Searching for Gold Research Day on June 3. Event-themed Field Research tasks will be available when you spin Photo Discs at PokeStops. Complete them to encounter the featured Pokemon Caterpie, Magikarp, Nosepass, Sableye, and Barboach.
Running from 2-5pm local time, PokeStops may turn gold without a Golden Lure Module, but Roaming Form Gimmighoul won't appear at Golden PokeStops if a Golden Lure Module isn't used. You can still find Gimmighoul Coins when you spin the PokeStop.
A $1 event-exclusive ticket for Timed Research will be available on this day if the Pokemon appearing interests you. This Timed Research will challenge you to complete Field Research tasks to encounter more of the featured Pokemon, and the research ends the following day, so be sure to finish it unless you want to waste $1.
Water Festival: Beach Week takes place June 6-12, and for $5 you'll be able to access event-exclusive Timed Research. Complete the research tasks to earn a surfer pose for your avatar and encounters with event-themed Pokemon. Again, this Timed Research expires and will disappear on Monday, June 12.
During this time, Sandygast, the Sand Heap Pokemon, and Palossand, the Sand Castle Pokemon, will make their Pokemon Go debuts, and a Global Challenge will take place throughout the event. You will work with Trainers worldwide to throw 300 million Nice Throws to unlock bonuses for all Trainers to enjoy for the remainder of the event.
You will also earn increased candy for Nice, Great, and Excellent throws, and an increased chance to receive Candy XL for successfully catching Pokemon with Nice, Great, and Excellent Throwsif you are level 31 or above.
One of the Field Research task encounters will be with Lapras wearing a blue ribbon around its neck, and the Pokemon can also be caught in three-star raids. Spotlight Hour on June 6 will have more than one Pokemon appear. It's basically all of the crab Pokemon.
Five-star raids will feature region-specific Pokemon. In the Asia-Pacific region, it will be Uxie, Mespirit will be the raid boss in Europe, the Middle East, Africa, and India, and five-star raids in the Americas and Greenland will host Azelf.
Hopefully, some of your Pokemon Go pals in those regions will invite you to a raid. That would be nice of them, so make sure you have one of those expensive Remote Raid Passes on hand and be sure to return the favor.
Surely there's more coming up in June with the new season Hidden Gems kicking off. We'll keep our eyes peeled for you.