PlanetSide Arena servers will be taken offline on January 10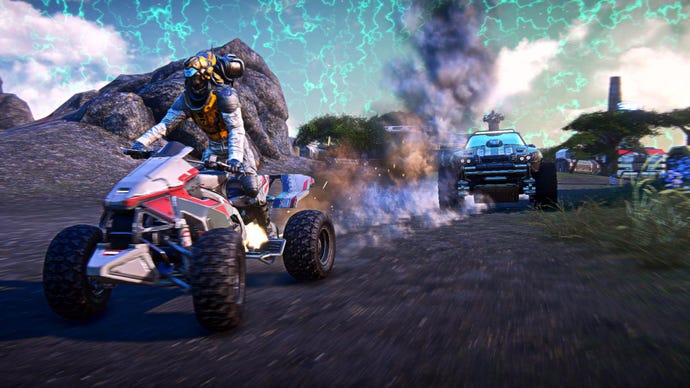 Just three months after hitting Early Access on Steam, Daybreak Games has announced it's shutting the servers down on Planetside Arena.
According to the official announcement, Planetside Arena's time in Early Access didn't draw enough players to "sustain the gameplay experience" the developers envisioned.
Servers will be taken offline on January 10, and as of today, all currency purchases and DLC are no longer able to be obtained (thanks, Blue).
Here's the official statement:
After careful consideration, we've made the difficult decision to shut down PlanetSide Arena servers.
While our team set out with an ambitious vision for a game that combined the massive-scale combat and camaraderie of PlanetSide through a diverse collection of new game modes, it has become clear after several months in Early Access that our population levels make it impossible to sustain the gameplay experience we envisioned.
As a result, PlanetSide Arena will formally shut down servers on January 10th, 2020 at 5:00 PM (PST). We are actively working with Steam to ensure that all players who made purchases during Early Access will automatically receive a full refund to their Steam Wallet after servers shut down in January.
Thank you again for your loyalty and support during Beta and Early Access. Your feedback was invaluable, and your enduring passion for PlanetSide remains the bedrock our community is built upon. As painful as it is to close this chapter so quickly, we remain deeply committed to this franchise and look forward to continuing this journey through the PlanetSide Universe with all of you.
The game was announced in late 2018 as a match-based sequel with support for 1,000 players per match and battle royale.
Season One of the title was originally set to release in January of this year before being pushed to March. It was then delayed again as Daybreak wanted to release it on PC and PS4 simultaneously.
A round of lay-offs hit the company in October, affecting the Planetside Arena team and others. This was the third round of lay-offs with the first occurring in December 2018 when 60-70 employees were let go. Prior to that particular round of redundancies, the company also made staff reductions in April that same year.