Is Elder Scrolls 6 Xbox exclusive? Phil Spencer says words
But they don't say that much.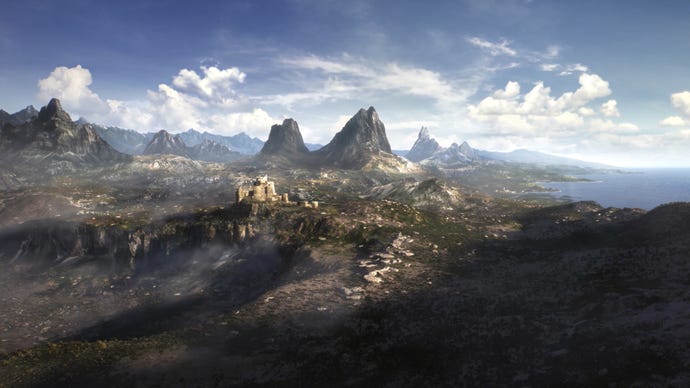 Head of Xbox Phil Spencer doesn't seem to want to give a definitive answer as to whether The Elder Scrolls 6 will be on anything but Xbox.
With Starfield now just barely out of the way, already people are thinking about Bethesda's next big game, The Elder Scrolls 6. We know development is somewhat underway for the sequel now, and Bethesda knows we have some great expectations for it, but some are still wondering if there's any chance the game could come to anything but Xbox. In a recent interview with Bloomberg, Spencer was asked whether or not The Elder Scrolls 6 will be exclusive much like how Starfield was.
"We look at it on a case-by-case basis with the games that we build," responded Spencer. "We want to make sure our games are available in so many different places. On our Xbox consoles. On PC. Also via cloud. These games can come to almost any web-enabled device. We're looking at millions and millions of players who will have access to Starfield and other Xbox Game Studios games. It's really about giving players choice around how they want to play and they build their library of games."
It's obviously a bit of a non-committal answer, but if Starfield being exclusive to Xbox proves to be the right decision, we all probably know how The Elder Scrolls 6 will end up.
Starfield director Todd Howard recently defended Starfield's exclusivity to Xbox Series X/S, where he made a comparison to how when people think of Zelda, they obviously think of Nintendo. Howard also made the point that it made development easier, as it meant there was one less platform to make the game work on.
In the same interview with Bloomberg, Howard was also asked on behalf of the outlet's audience as to why Starfield wasn't optimised on PC, to which the director said "you may need to upgrade your PC."