Phil Spencer says Halo wasn't at the Xbox showcase because it has "a lot more games now"
Season 4 of Halo Infinite drops next week.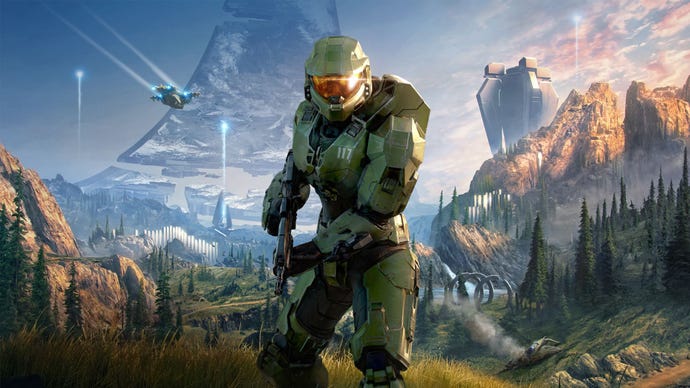 Halo Infinite was noticeably missing from the recent Xbox showcase, so Xbox head Phil Spencer clarified why that was.
It's safe to say that Halo has fallen from grace just a touch in recent years, made even worse by Halo Infinite, a game that has struggled since launch. But nonetheless, it is a tentpole of Xbox's, so it was a bit odd that there wasn't even just a small something to just remind players the game exists - not even mentioning the fact that Season 4 literally launches next week. Now, in an interview with The Guardian, Spencer has shared his perspective on why it didn't appear, noting that it's more that Xbox just has a lot more games to show now.
Watch on YouTube
"I wouldn't say Halo is of lesser importance, but we have over 20 studios now," Spencer said. "I'll go back to the years where I had basically four games - Fable, Forza, Halo, Gears, the four horsemen of the apocalypse. We have a lot more games now." It's true, the most recent showcase was one that actually showed the fruits of all the studios it's acquired over the last few years, even if not all of them are out this year.
"We've been pretty public about the leadership change at 343 [Industries]," Spencer continued. "You can kind of see that in some of the social things [the team have] been doing around seasons, but I don't wanna force them to talk about their longer-term vision until they're ready. I think you'll see some pretty cool things coming."
It's more than understandable that 343 Industries don't want to show what isn't ready, but again - the trailer for Season 4 of Halo Infinite dropped a couple of days ago, only about a week after the showcase. All around an odd choice to omit what should be one of Xbox's biggest titles. Begs the question of whether we're witnessing the death of the Halo franchise.