Former Halo Infinite multiplayer lead gets ready to run a Marathon
The developer had previously worked on Fortnite and Rainbow Six Siege.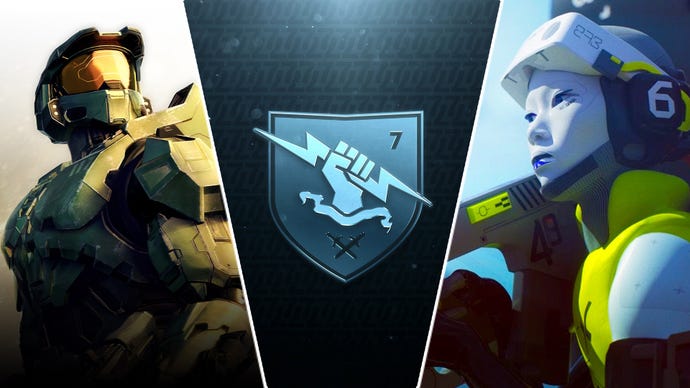 Bungie's upcoming extraction shooter Marathon has apparently added Halo Infinite's multiplayer lead to its team.
Andrew Witts, the former lead of multiplayer on Halo Infinite, with other titles like Fortnite and Rainbow Six Siege under his belt, announced last week that he has joined Bungie as the gameplay design director on Marathon. "I'm excited to share that I've completed my first week at Bungie!" wrote Witts on his personal Twitter. "I will be joining Marathon as Gameplay Design Director. Everyone has been so welcoming and kind. I am thrilled to work with this brilliant and incredibly talented team."
Watch on YouTube
Witts has been working as a game designer in the industry for 10 years, starting as a game design intern at Ubisoft, later working as an outright designer on Rainbow Six Siege for two years. He also worked at LawBreakers developer Boss Key Productions as a senior game designer, as well as serving as a lead gameplay designer at Epic Games, both for a year each.
Marathon was announced during PlayStation's May showcase, marking it as Bungie's first PS5 and PC PlayStation Studios game. It's also the developer's first new game since Destiny, though it isn't a new IP, instead being what looks more like a reimagining of one of its older IPs.
The original Marathon was a first-person shooter released in 1994, a sci-fi game set several centuries into the future. While the new take on Marathon is hanging onto that sci-fi vibe, it will apparently be an extraction shooter that "will find players engaging one another as cybernetic mercenaries known as Runners, exploring a lost colony on the planet of Tau Ceti IV in search of riches, fame, and infamy."
Not much else is known about Marathon at this point in time, the reveal was only a cinematic trailer after all, but we do know that there will be cross-play and cross-save between PS5 and PC.