Outer Wilds release date announced, and it's very, very soon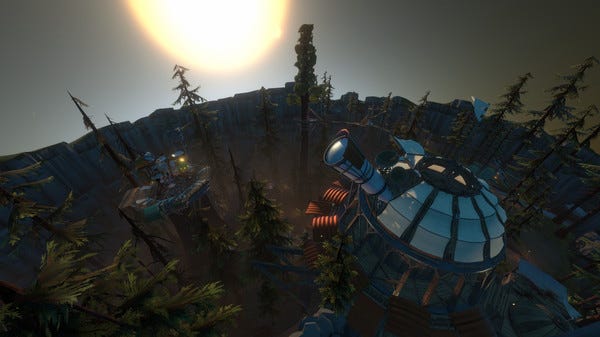 Developer Mobius Digital announced the release date today for its upcoming open world, space exploration game, Outer Wilds. You'll be able to play it on May 30.
So, next week.
The announcement comes from the official launch trailer, which we've put here for your convenience:
In Outer Wilds (not to be confused with The Outer Worlds, which is also about space exploration), players must solve the mystery of a solar system trapped in its own Groundhog Day-style time loop. The loop opens up exciting opportunities for players, who can see how each of the game's planets change as time passes. On one planet, for example, players explore an underground city before it's swallowed by sand. On another, they navigate the surface of the planet as it crumbles beneath them.
Gamers successfully crowdfunded Outer Wilds through fig.co back in September 2015 with a campaign that raised more than $125,000. The accomplishment is likely thanks to an impressive alpha, which nabbed both the Seamus McNally Grand Prize and Excellence in Design awards at 2015's Independent Games Festival. For context, critically acclaimed titles like Minecraft, Fez, and Papers, Please are previous recipients of the awards.
Outer Wilds launches on May 30 for Xbox One and PC, where it will be a timed exclusive on the Epic Games Store.