Official UK LBP YouTube channel launched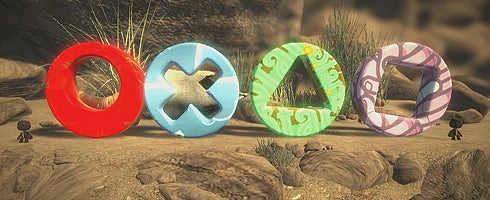 Sony's launched the Official UK LBP YouTube channel, as well as an Around the World in 80 Sackboys competition.
You'll need to create levels based on world landmarks to get involved. Win, and you'll get a round the world trip for two and £1,000 spending money.
Full details after the link.
PlayStation Launches
Official UK LittleBigPlanet™ YouTube Page
London/April 1st: This April, Sony Computer Entertainment UK will launch the official UK LittleBigPlanet™ YouTube page. Featuring exclusive content and all the latest news, the LittleBigPlanet page will also champion the best of the creativity that the LittleBigPlanet community has to offer.
Created by Guildford based Media Molecule and launched exclusively on PlayStation®3 in October 2008, LittleBigPlanet was hailed as one of the most innovative and creative titles of recent years. It has since garnered numerous awards including most recently a BAFTA for artistic achievement, and at the recent American Academy of Interactive Science awards, winning Console Game of the Year and Overall Game of the Year. LittleBigPlanet enables players to play, create and share levels provided by the developers and also created by the users themselves. LBP launched with 50 levels, but carried 11,000 user created levels over from the beta trial. Since that time, the number of user created levels uploaded for anyone to play and rate, has exceeded 500,000.
The official UK LittleBigPlanet YouTube page will celebrate this User Generated Content by hosting a favourites section, featured users, tutorials from Media Molecule themselves, cultural collaborations, challenges, event promotions and footage. Visitors can become fans of the page, vote on and link their favourite videos to their own page as well as giving hints and tips to each other.
The launch of the site will be marked with the unveiling of the 'Around the World in 80 Sackboys™' competition. The competition will encourage users to create levels inspired by famous countries and landmarks around the world. The YouTube community will vote and those shortlisted will then be judged by Media Molecule, who will pick the winning entry. The lucky Sackboy™ or Sackgirl™ will win a round the world trip for 2 including £1,000 spending money (terms and conditions apply).
The Official UK LittleBigPlanet YouTube page will launch on 1st April with the aim for the page to be a showcase for all the LittleBigPlaneteers out there. Subscribers to the page will also be given the chance to win an exclusive limited edition crown for their Sackboy!
For more information visit www.youtube.com/littlebigplanetuk
-Ends-