Someone rebuilt Final Fantasy 7 in LittleBigPlanet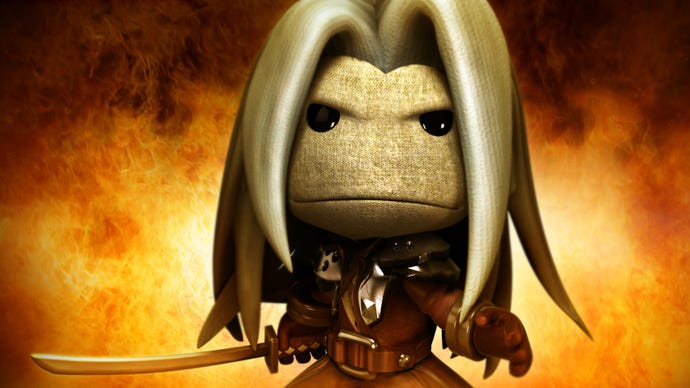 Final Fantasy 7 is remembered by many gamers who came on board with the PSOne as the first game to have an emotional impact on them. That impact is lessened somewhat when Aeris is Sackboy.
Final Fantasy 7 in LittleBigPlanet is the creation of BRRPPPPPPPPPPPPP, and has been in the works for years.
This epic recreation project is now finally finished - the entire RPG has been rebuilt using Sony's sandbox.
Every level is accessible in LittleBigPlanet and you can access them all via this handy list. If you'd rather just admire from afar, there's a YouTube playlist of 113 videos showing off the whole game. Below I've embedded just one episode - Coral Valley Caves, where Sephiroth separates Aeris from the party.