Nier Automata on Xbox: here's some 4K footage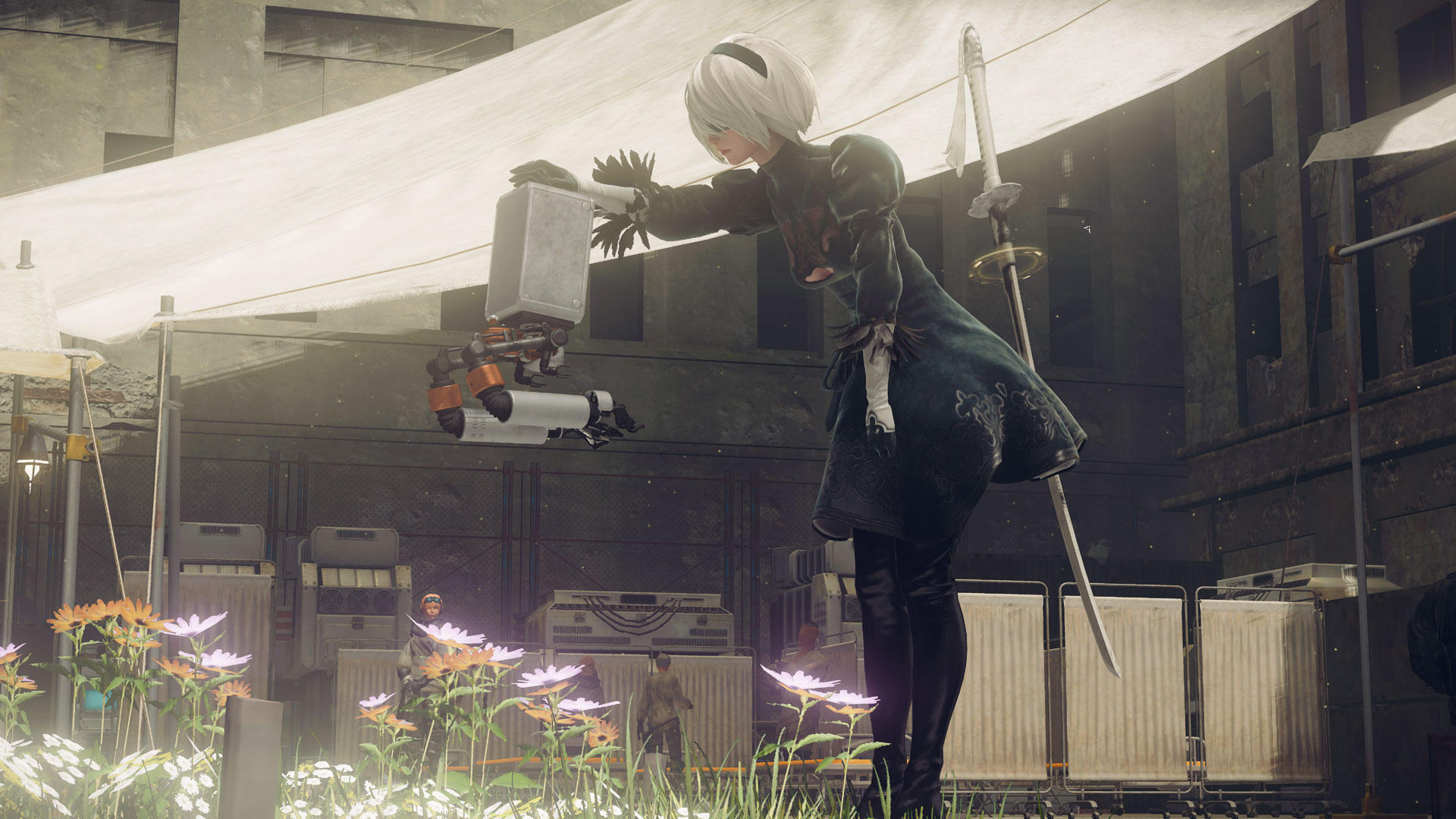 Nier Automata may have been out for a year on other platforms, but Xbox owners are about to get their chance to play - and it could be the definitive version.
As far as we're concerned here on VG247, Nier Automata is something of a modern classic. It's always a bummer when amazing games can't be played by everybody, especially when they're made by seemingly agnostic third parties - but on launch, Automata was only available on PS4 and PC.
At E3 Xbox announced that'd be changing with the launch of Nier Automata: Become As Gods Edition for Xbox One - a direct port of the game for Xbox platforms. We got a chance to take a look at and capture it running at 4K on an Xbox One X, so here's a little video to give you all an idea of how it's going to run on the Xbox platforms:
The truth is that this could actually become the most desirable version of Nier Automata to own - the Xbox One X obviously has a bit of a power advantage over the PS4, and strangely the PC release of the game was plagued with compatibility issues with certain graphics drivers and hardware configurations. The port isn't outright broken, but it's botched in a way that makes the PC version difficult to recommend over a plug-and-play, zero-hassle console version unless you're willing to get into mods and fan edits that fix and improve the game over what Square Enix shipped.
When running on an Xbox One X, the Xbox version of Nier Automata should hopefully manage the best of both worlds: better visual fidelity and performance than the PS4 version and none of the broken, headache-inducing compatibility problems that the PC version had. It of course supports 4K and HDR, too. Unless the PC version gets a patch (which seems increasingly unlikely the further out we get from launch) the Xbox version of Nier Automata could well become the one to own.
Plus, well, if you're an Xbox-only player, this is one of the best games of 2017 and a weird and wonderful modern classic finally arriving on your platform of choice. It's a must-play anyway. The Xbox version of the game releases June 26 - so you don't have long to wait. See how it runs for yourself above.