Neymar Jr arrives in Fortnite later this week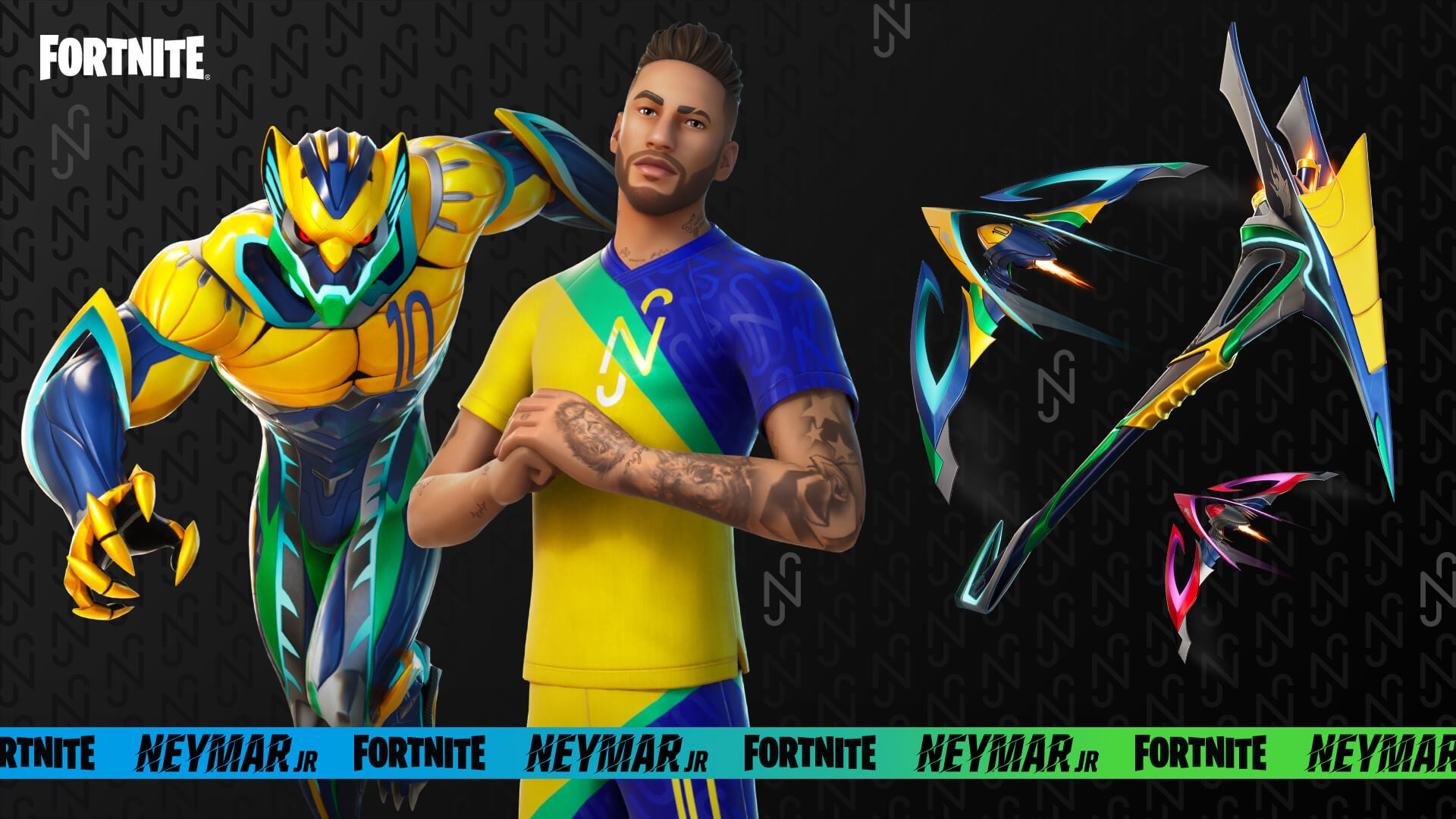 Epic Games had previously announced that Neymar Jr would be arriving in Fortnite, and now we know when to expect him in-game.
Back in March, Epic Games outlined that Brazilian footballer and Paris Saint-Germain forward Neymar Jr. would be arriving in-game as part of the battle royale's Chapter 2, Season 6, but didn't give us much more information than that.
Now, the developer has revealed that Neymar Jr is arriving in the multiplayer game on April 27, and he'll arrive in-game with four different skins: two based on football jerseys, and two that look like they belong in a Power Rangers spin-off.
Anyone that purchased the Fortnite Chapter 2 Season 6 season pass will have access to the Neymar cosmetics, shown in the embedded video above, but you'll have to complete some challenges in order to unlock the items.
"For completing certain amounts of Chapter 2 Season 6 Epic Quests, you'll unlock even more items from his Set," says Epic in a press release. "You'll also unlock the Exhibition version of the Neymar Jr Outfit and other items, based on his familiar uniform of yellow, blue, and green inspired by the Brazil national football team."
Also, you'll be able to visit Creative mode for a player-made Welcome Hub and Island inspired by Neymar Jr's arrival.
Neymar Jr's arrival will be joined by some bonus challenges you'll be able to complete, too – you can see what they are (and what they unlock) below.
TALK TO AN ISLAND SOCCER PLAYER
Soccer-loving Characters on the Island. Strike a conversation! Unlocks the Soccer Ball Emote Toy and a Neymar Jr Banner.
COMPLETE 3 QUESTS FROM ISLAND SOCCER PLAYERS
A good player always helps their teammates. Unlocks the Neymar Jr-themed Matador Loading Screen.
COMPLETE 5 QUESTS FROM ISLAND SOCCER PLAYERS
Become a true ace. Unlocks the Neymar Jr Outfit.
DROP KICK THE SOCCER BALL TOY 500 METERS AS NEYMAR JR
Fortnite meters, that is. Unlocks the Joia Trophy Back Bling.
SCORE A GOAL WITH THE SOCCER BALL TOY AS NEYMAR JR
You can do this one in your sleep. Unlocks the Jaguar Strike Pickaxe.
ELIMINATE 3 OPPONENTS AS NEYMAR JR
Complete this objective to free the primal self within...
This Quest unlocks the Shhh. Emote, a built-in Emote for Neymar Jr that awakens one of his primal forms.