Newegg Digital Games Sale includes Bayonetta, Persona 5 Strikers, and more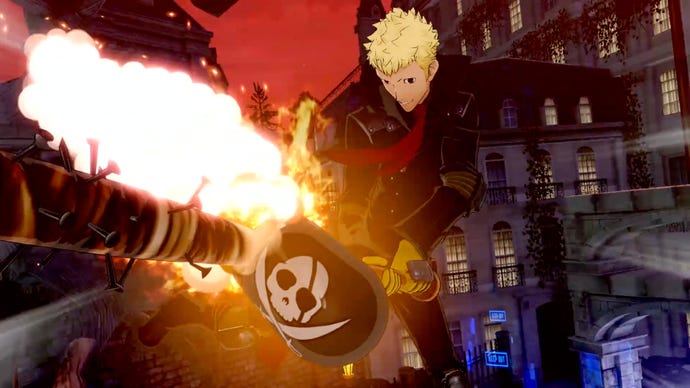 PC Gamers won't want to sleep on this summer sale. Newegg includes popular games like Bayonetta, Persona 5 Strikers, and Yakuza: The Remastered Collection as part of its Digital Games Sale. Discounts even surpass a scandalous 80% off for some fresh and best-selling titles.
For example, Bayonetta only costs $3.99 for a Steam code. Bayonetta, the titular character, must unravel the secrets behind her missing memories and decimate demons with magical powers in this series' starting point. Unfortunately, fans haven't heard much about the upcoming Bayonetta 3, but those who haven't played the first game can finally join the hype with this near-unbeatable deal.
Persona 5 Strikers, which only came out earlier this year, costs $31.99. The deluxe version asks for about $5 more, totaling about $36.39. Both the standard and deluxe PC editions include an original soundtrack with over 40 songs, a digital artbook, and a behind-the-scenes video. The deluxe edition offers additional content like the Persona Legacy Soundtrack (soundtrack compiled of songs from past Persona games), and extra skills to use in the game. The game takes place six months after Persona 5 Royal--something you might want to play first.
Yakuza: The Remastered Collection packages the remastered versions of Yakuza 3, 4, and 5 for $21.39. These three games make up Kazuma Kiryu's storyline, the protagonist of the three games and one of the overall most popular characters in the series.
Bayonetta, Persona, and Yakuza only represent a fraction of the 400+ discounted games. Series including Atelier Ryza, Resident Evil, and Final Fantasy also have notable discounts. Interested buyers can browse the Newegg website for the full list of digital games on sale.
Buy quickly, but buy wisely! These deals are non-refundable and non-returnable. The Newegg Digital Games Sale ends on Thursday according to website tags. Check Jelly Deals directly for more hot summer deals or follow our Twitter for our latest recommendations.