New Pokemon Snap gameplay video shows off the game's features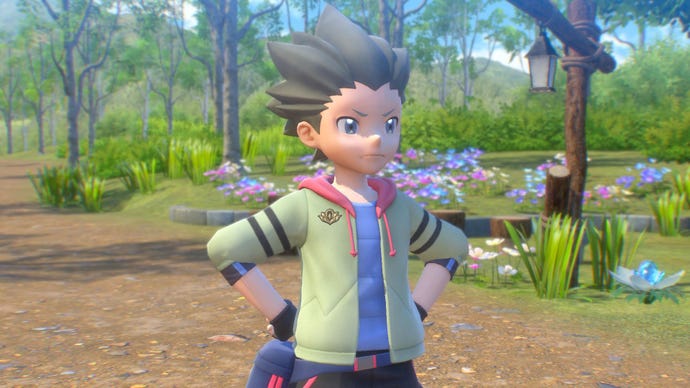 During the Pokemon Presents stream today, another look at New Pokemon Snap was presented.
The previously announced New Pokemon Snap has you taking on the rolled of an apprentice Pokemon photographer in the Lental region. Here, you will work with Professor Mirror who is doing an ecological survey to photograph Pokemon in nature.
In the Lental region, wild Pokemon thrive on the various islands where environments can differ greatly, You will be able to get the attention of the over 200 Pokemon by throwing fluffruit which will help when taking shots of the creatures.
You will also be able to use an Illumina orb on Pokemon to "witness something out of the ordinary." Your camera can also run scans to help find hidden Pokemon or inspect the surroundings. As you keep researching a course, your research level will increase, and you may discover Pokemon acting in different ways. It's possible to even encounter Legendary or Mythical Pokemon.
You will be scored on the photos you take, and it will vary depending on the subjects' poses, how large they appear, how directly they're facing the camera, and where they fall in the frame.
Each photo will get one to four stars, indicating how common or rare the behavior displayed is. To fill out the Photodex, you will need to take many photos. These photos can also be saved to a personal album, separate from the Pokedex.
When a course is completed, you can use the re-snap function to adjust the brightness, blur, zoom, and other aspects. After photos are saved to the personal album, a photo-editing mode will enable you to customize photos with stickers, frames, and filters.
New Pokemon Snap will also have several online features that enable you to share photos and compete with others around the world through ranking systems.
The original Pokemon Snap came out on the Nintendo 64 in 1999. The game was well received at the time and was later re-released on the Wii Virtual console.
New Pokemon Snap will be available on April 30.