New Halo: Reach shots and art get out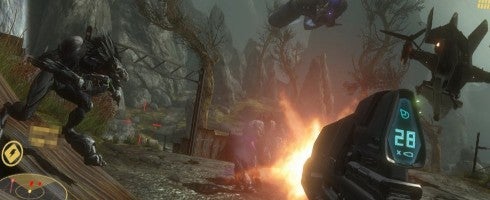 Some new shots and artwork of Halo: Reach have gotten out.
Shizzam.
If you're not pumped for this, there is something badly wrong with you. Seriously.
Bungie gets its last piece of that chocolate filled Halo cake out the door this fall for 360.
It's no Halo 4, though, quite obviously.