Mortal Kombat 11 Aftermath expansion continues the story, adds Robocop and costs $40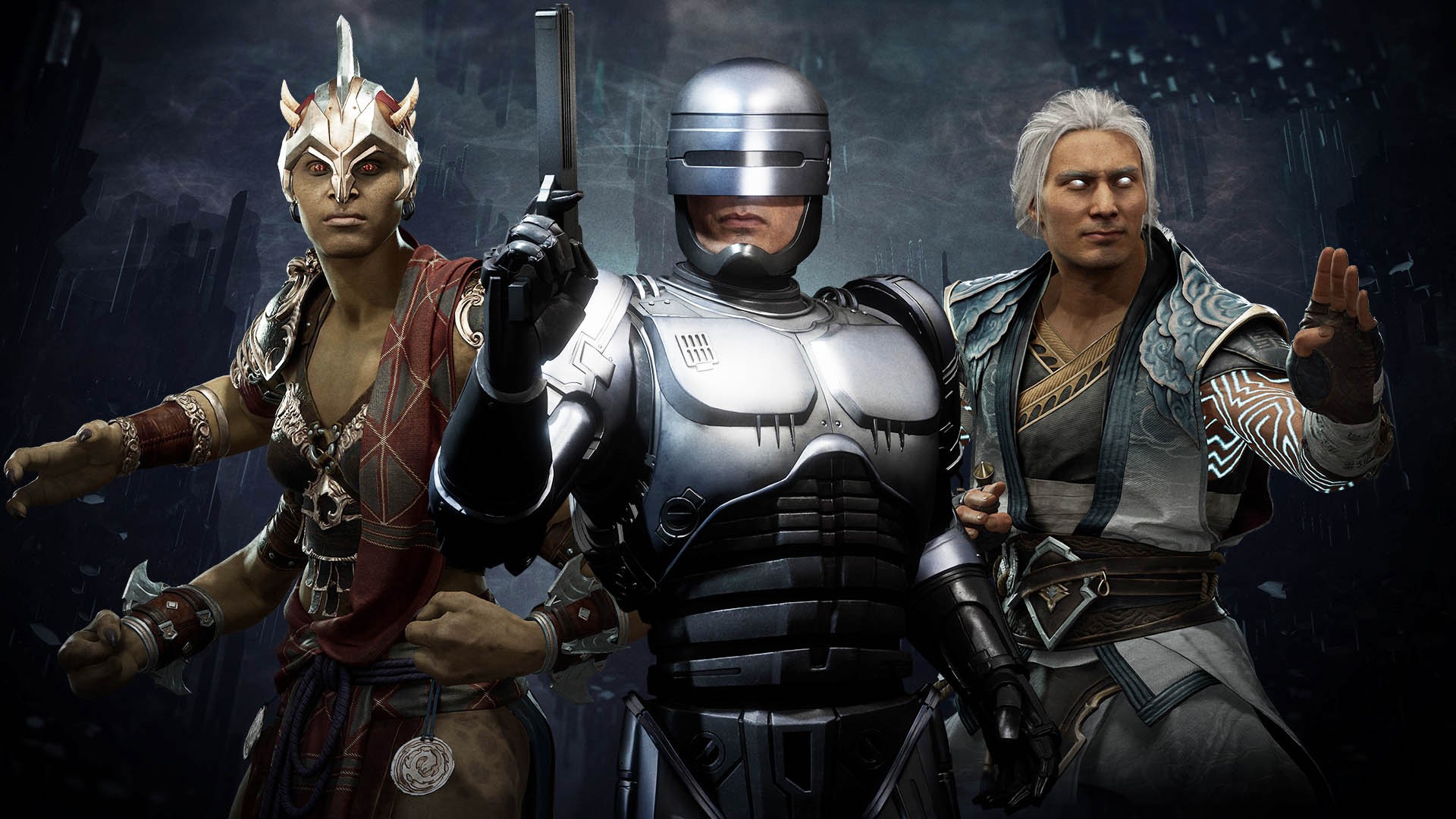 This is far more than just another character pack.
NetherRealm Studios' 2009 Mortal Komabt reboot arguably revolutionized fighting games with its deeper, more cinematic story presentation. The team has been rolling with that style of single-player content ever since, but now it's trying something new - a post-launch story expansion.
Mortal Kombat 11 Aftermath is set to release digitally on May 26th, so in just a few weeks, and it's basically bucking the trend of simple fighter pass DLC for the Mortal Kombat series to instead offer a fully-fledged expansion pack experience.
Mortal Kombat 11 Aftermath: a new story expansion with new characters
Aftermath introduces three new characters for the MK11 roster - two returning faces and one exciting new guest. The returning fighters also have a key role in the new story expansion, which picks up the narrative right where the original MK11 left off to tell an all-new story that has the same level of polish as the main game's cinematic story mode.
As part of a digital preview event VG247 attended, MK co-creator Ed Boon showcased a few story scenes from the new expansion, which continues the time-bending and universe-warping plot MK10 and 11 leaned into. We won't get into exactly what it depicted in case there are some among you who haven't finished MK11, but it sees characters bequeathed with new time travel abilities forced to team up with new allies in order to head into the past to change history and the future. As ever, the fate of Earthrealm and beyond is at stake.
One major detail in this new story fans will love is that Cary-Hiroyuki Tagawa is back as Shang Tsung. The actor of course played the character in the cheesy yet beloved nineties Mortal Kombat movies and returned to the role for the face and voice of the character as MK11 fighter DLC. Here he has a chance to get stuck into an actual story with the character, giving him a role that might be as significant as his in the original MK movie.
Also key to the story are returning fan favorite characters, who of course also join the standard fighter roster.
MK3 character Sheeva is back, filling a role as an all-purpose grappler with powerful grabs for every situation. She's described as a master brawler, and even has an unblockable teleport stomp move that can be used in set ups - so she sounds pretty nasty.
Also back is Fujin, Raiden's wind god brother who first appeared in MK4. Fujin fights with the power of the winds as well a sword and crossbow.
Then there's the new character. The last guest DLC drop was The Terminator, and so who better as an ideal opposite number than RoboCop? The 80s action movie hero joins the roster to clear out the dirtbags - and the character has the licensed voice and likeness of Peter Weller, the original actor to play the role. Robocop has a technological arsenal at his disposal including a flamethrower, riot shield, shoulder cannon with different ammunition types and, of course, his iconic Auto 9 Pistol.
Beyond that, the Aftermath expansion will also get you three new character skin packs - though these will be released over time, and won't all be available at launch.
As previously mentioned, Aftermath releases digitally on May 26, and is available in a few different formats:
Just the Aftermath expansion for MK11 will cost £34.99/$39.99. That gets you everything mentioned above.
A bundle with Kombat Pack 1, bringing you up to date on existing DLC, is £39.99/$49.99. This includes Kombat Pack 1, which includes six extra playable characters, and a bunch of skins.
There's also a complete Collection package that'll get you the original game and all DLC in one package - so Aftermath and Kombat Pack 1 - and that'll cost $59.99/£49.99.
If you pre-order Aftermath, you'll also get skin pack with costumes for Scorpion, Sub-Zero and Frost. Aftermath is coming to every MK11 platform - so PS4, Xbox One, PC, Switch, and even Google Stadia.
Free DLC Updates for all MK11 Owners
Beyond Aftermath, today's announcement also includes news of some Mortal Kombat 11 updates for everyone who owns the game, regardless of if they want to take out their wallets for the new content.
A free update that'll arrive alongside Aftermath will add a bunch of fan-favorite, often-requested features to the MK11 experience:
Favorite Stages Return: stages that'll be familiar to series fans make a return, including the Dead Pool and Soul Chamber arenas.
Stage Fatalities are back: finishing off your opponent using elements of the stage you're currently playing on return in this update. There were a few hidden Stage Brutalities in MK11, but this is proper stage fatalities making a comeback.
Friendships are awesome: Friendships, the humiliating alternative finishing moves where instead of executing your opponent you do something friendly, are back. Kill 'em with kindness!