More characters announced for Ultimate Alliance 2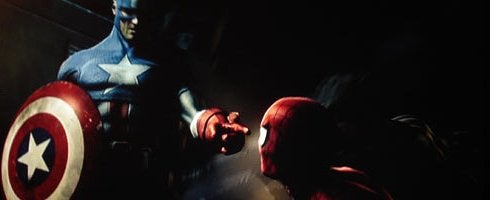 Activision and Vicarious Visions have released a list of 17 out of the 24 playable characters in Marvel: Ultimate Alliance 2.
Some of you were excited yesterday over Iron Fist being included, while some were a bit "meh".
Maybe a few of these will turn the tide.
Captain America
Daredevil
Electro (Villain)
Hulk
Human Torch
Iron Fist
Iron Man
Invisible Woman
Lucia von Bardas (Villain)
Luke Cage (Power Man)
Mr. Fantastic
Songbird
Spider-Man
Storm
The Thing
Thor
Wolverine
Other characters who may/may not be playable are:
Bishop
Black Widow
Cable
Green Goblin
Hercules
Maria Hill
Multiple Man
Nick Fury
She-Hulk
Venom
War Machine
Via VideogamesBlogger.