Molyneux: Fable III touch mechanic inspired by Ico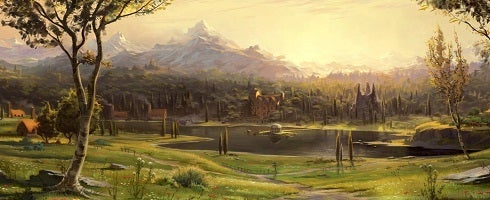 Ico was the inspiration behind Fable III's touchy stuff, Lionhead boss Peter Molyneux's told OXM.
Molyneux said the game's touch feature is "not a gimmick and is actually quite a big part of the game."
"We were inspired by a game called Ico," he said, referring to the Fumito Ueda PS2 classic.
Exactly how the touch functionality works is unknown as yet.
The game will also include a new weapon system, which sees weapons morph depending on how you use them, making them unique.
Furthermore, Molyneux said characters will, again, grow with behaviour; melee fighters will grow strong, gun-wielders will stay slim, and magic users will appear frail.
OXM added that "extreme expressions will make your character actually sprout ethereal wings in a display of power during combat."
Molyneux added, ,"If there's one thing we're trying to do in Fable III, it's make you feel powerful. It's all about the power."
Fable III is due for release on Xbox 360 later this year.