Milo & Kate "was never announced as a game," says Kinect creator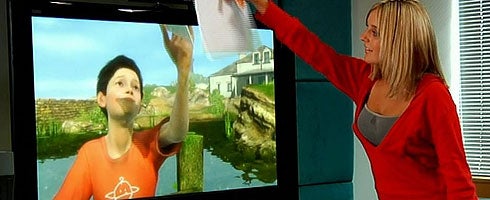 Just in case you still had small hope of Milo & Kate coming out, here it is about to be killed off, trapped in the car that's about to blow up.
Microsoft's Alex Kipman, creator of Kinect, has told GI the Lionhead sim was "never announced as a game" and it "was never really a product."
Bang.
"Milo was never announced as a game," said Kipman.
"Milo was a sandbox. In this world of creating experiences I used voice, gestures, identity together.
"Milo was the sandbox which allowed us to define how to do these experiences, and what you saw was a transformational experience where you got a level of emotional connection unlike anything you had seen before."
After months of will it-won't it speculation over its release, it was rumored in September that the project, despite its first public showing at TED in July in Oxford, was canceled.
Microsoft hasn't confirmed if it has been canned since or not.
Kipman added, however, the tech for Milo can now be seen in Kinectimals from Frontier: something boss David Braben had previously said was not in the game.
"I will tell you that the technology developed in that sandbox, and by the way we continue to develop technologies in that sandbox, has migrated pretty closely to what you see in a game called Kinectimals.
"Kinectimals is about creating an emotional, deep relationship between you and this tiger cub. It uses identity, knows who you are. It actually reacts differently when you walk in front of it, because it's your tiger, than when I walk in front of it, because it doesn't know me.
"It uses voice, so that you can interact with it and play with it, it uses gestures and essentially moves you to this deep adventure on an island where you're finding the secret of a pirate in much the same way as a traditional adventure type game."
Kinect's out now in the US and launches next week in Europe and the UK. Get the biggest reviews round-up for it ever here.