Molyneux: Milo & Kate to be shown in July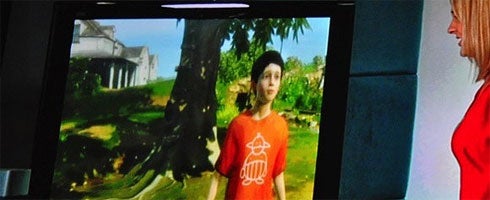 Lionhead boss Peter Molyneux has told VG247 that Milo & Kate, the studio's Kinect-centric project, will be re-revealed next month.
Speaking to Patrick Garratt at E3 in LA last night during a Microsoft party, he told us that the title would reappear at TED Global in Oxford as part of a talk from him.
"So, it is in development, it still is in development.," Molyneux told us when asked on the whereabouts of the game, and why it wasn't on the showfloor.
"We're continuing to develop it; it was decided not to show it here at E3. You know what I'm like, I would show it every day of the week. And actually, you when I look at it, I think there's some smart reasons why we didn't show it.
"Now, it is pretty amazing, it is actually on show to celebrities. But it is amazing, it's ten times more amazing then you think it is. You can see it in July if you go to Oxford. Because I'm doing a talk at TEDGlobal on Milo in July."
He also revealed his relief of Kinect finally being shown formally for the first time, giving praise to the technical team that fixed the problems that were about for the motion camera.
"You know, I'm going to say some real positive things here because one is, I think, the huge problems that Microsoft and their technical team solved is just an outstanding feet.
"And really, that technical team, who aren't getting any press or any recognition, really deserve a medal because they took one of the hardest problems to solve and they actually solved it."
He went on to add: "And the experiences that you see at launch, they're good, they're robust and they work. But I would encourage you and the whole world not to think of those experiences to define what Kinect is. It just gives you a glimpse of the future can bring.
"So, I think that those launch titles are great, but the second wave of titles is where the real greatness comes."
Find our full interview with Peter Molyneux here. Kinect releases on November 4 in the US with 15 launch titles.