China's FPX wins 2019 League of Legends World Championship finals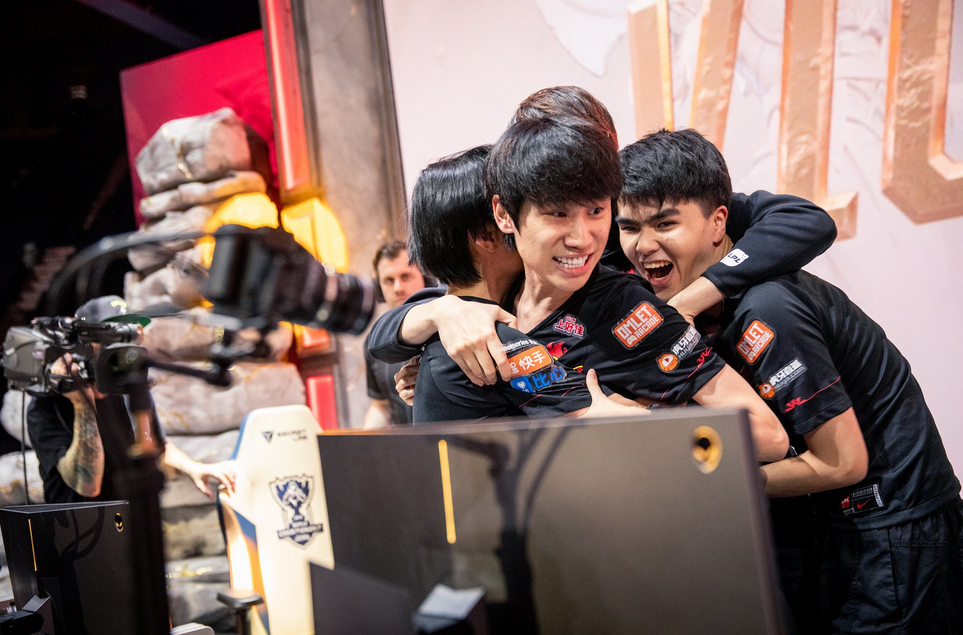 China's FunPlus PhoeniX (or FPX) has come out on top in this year's League of Legends World Championship finals against European team G2 Esports (G2).
In front of a heaving Parisian crowd, FPX won the five game series against the European challengers, 3-0. G2 had hoped to be the first Western team to win the Summoner's Cup in eight years.
"We lost 3-0, but we're going to hold our heads high for next year," G2 Esports coach Fabian "GrabbZ" Lohmann said. "Today, FPX was just better."
FPX's Gao "Tian" Tian-liang earned the title of Most Valuable player for his performance.
"I did think that I did all that was required of me in the three games today, but I'm actually very surprised that I became the MVP," Tian said in an interview with Sjokz after winning the title. "I often read comments in the communities when I was in China, and people often said that Tian plays like this player or that player. I think I proved myself today and showed the world what kind of player Tian is."
FPX will take home at least $834,375 for their share of the total prize pool - although it's worth pointing out that Riot's total pool of over $2 million will ultimately be much higher when crowdfunding contributions are taken into account. In 2018, the prize pool finished at approximately $6,450,000.
Riot Games CEO Nicolo Laurent described today's finals as "the biggest event in the history of eSports," with around 100 million people around the world estimated to have watched the finals. Check out the insane holographic opening ceremony right here.