Kingdom Come: Deliverance - Warhorse reveals Amorous Adventures, Tournament DLC details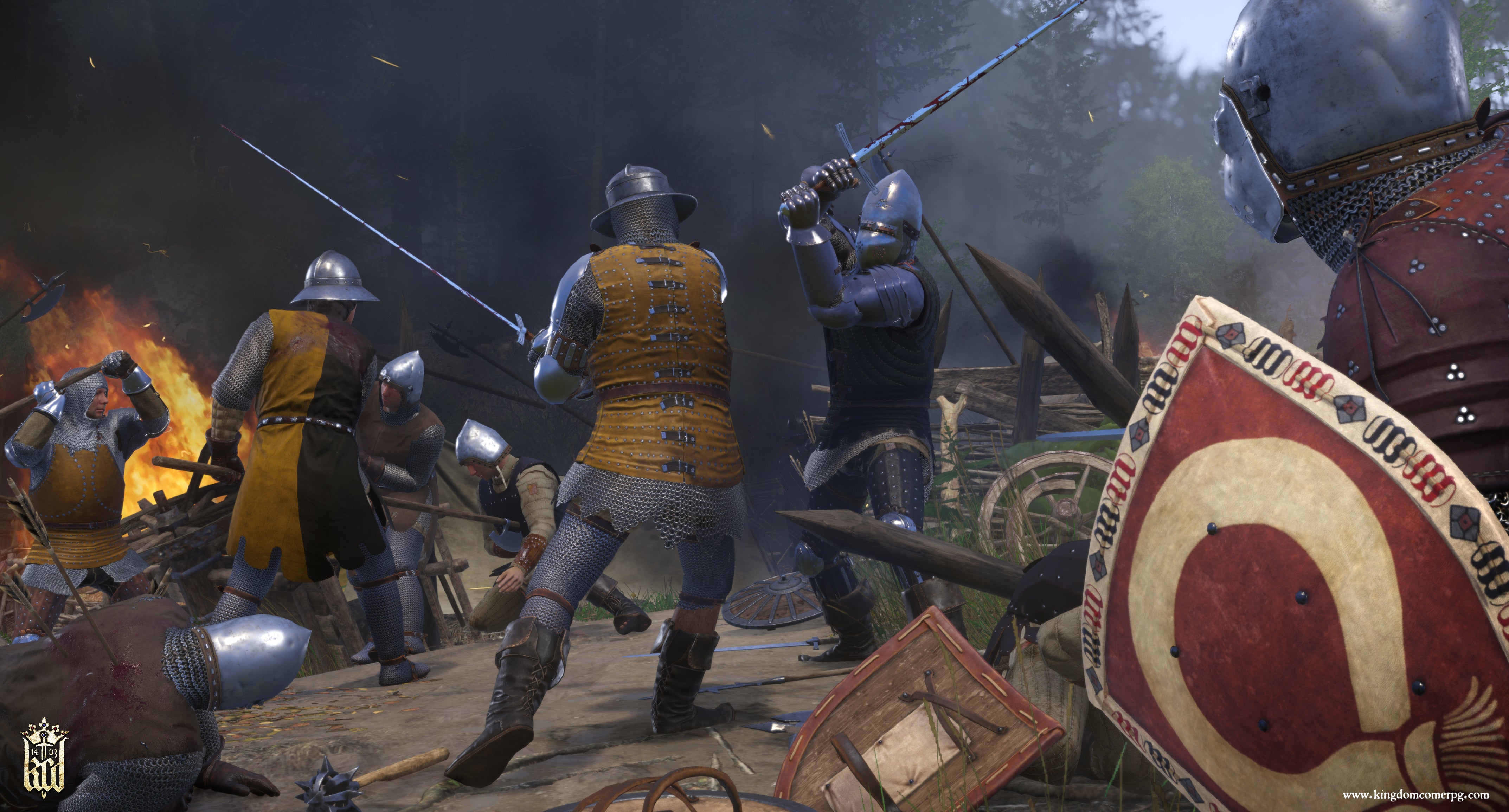 Kingdom Come: Deliverance developer Warhorse has detailed some of the content coming to the game with two of its upcoming DLC add-ons.
Back in May, Warhorse announced a big content roadmap for Kingdom Come: Deliverance that promised a number of free and paid add-ons to be released over the course of 2018, and in 2019 as well.
The developer has now spilled the beans on what players can expect. The Amorous Adventures of Bold Sir Hans Capon is the name of the paid DLC that'll be available for the game next.
Warhorse tells PCGamesN that the DLC's story will see the titular Hans attempting to win over Carolina by any means necessary.
Players will be able to play the DLC at the end of the main campaign, or after meeting Hans during the events of the story. Warhorse estimates Amorous Adventures will take ten to 15 hours to complete.
The free add-on, which releases on the same day, comes in the form of Free-for-All, which was previously known as Tournament. The add-on will still add "periodic" tournaments to the game, where you can compete to win money and some armour sets.
To get there, though, you'll first have to finish a new quest, which offers around five hours of gameplay.
Warhorse couldn't offer a concrete release date for this content drop, but said they would be out in "early fall."
For more on Kingdom Come: Deliverance's upcoming slate of content, check the link above.