It's a stretch, but this E3 poster may confirm Assassin's Creed: Unity's co-op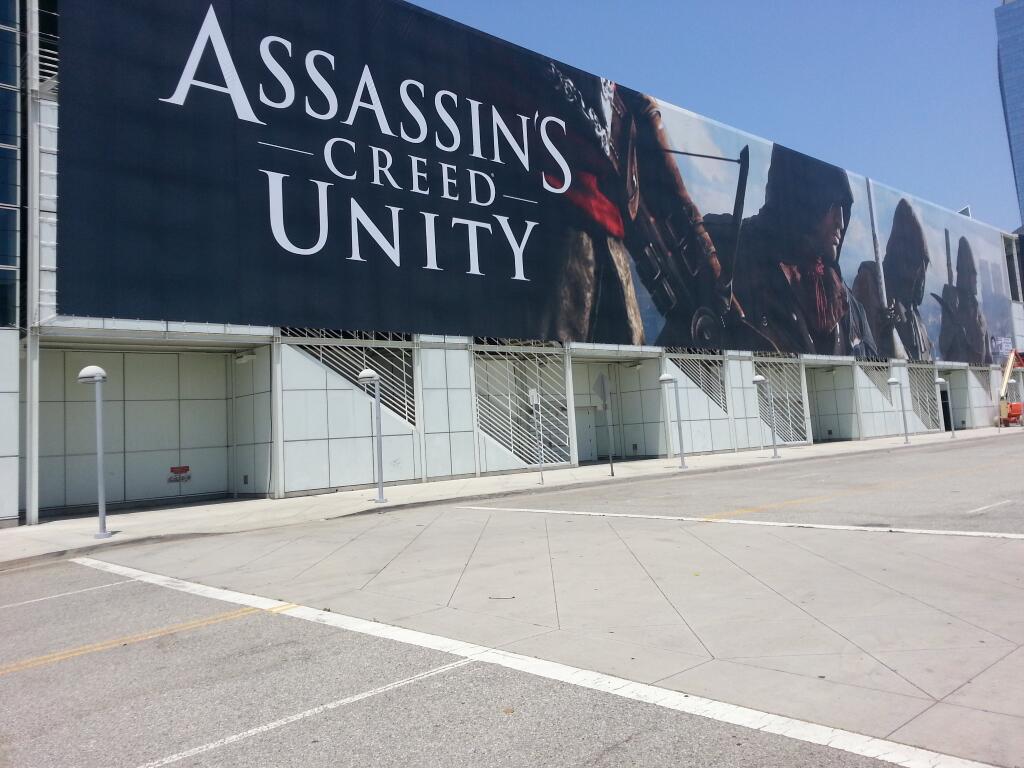 Games press on the ground in Los Angeles have spotted a poster apparently suggesting Assassin's Creed: Unity will indeed have a four-player co-op mode.
We've already speculated that Unity will change the series formula significantly, explaining the title change after the success Assassin's Creed 4: Black Flag.
The rumour that Assassin's Creed: Unity will have four-player co-op has popped up in a number of place, and it looks like we're not the only site to believe it - check out these tweets from LA today:
4 player co-op confirmed for Assassin's Creed Unity? Matt's just taken this from E3 - looks likely... pic.twitter.com/eo25jJDugs

— OPM_UK (@OPM_UK) June 8, 2014
We've spotted a banner at E3 suggesting Assassin's Creed Unity will feature four-player co-op! http://t.co/tbOhQhKIzB pic.twitter.com/9D2QWRBTBR

— CVG (@CVG_News) June 8, 2014
CVG and OPM seem to be convinced by the four characters shown on the billboard, and it's sort of hard to imagine Ubisoft would make an Assassin's Creed game with four protagonists and not capitalise on that. It chucked in a co-op mode with Far Cry 3, of all things, and much to our surprise it was pretty fun.
We're likely to hear all about Unity during Ubisoft's press conference, but if past years are anything to go by, Microsoft and Sony may also have news. You'd better watch them all; here's a guide to where, when and how to watch all the E3 conferences.
We're expecting Unity on PC, PS4 and Xbox One, with another game, Assassin's Creed: Comet, coming to PlayStation 3, Wii U and Xbox 360 - but don't take that as canon until the dust settles on E3 2014.