USgamer's Best of E3 2014: Mike's Picks
Mike's choices for the best of E3 involve exploration, ink, assassins, and a bit of magic.

This article first appeared on USgamer, a partner publication of VG247. Some content, such as this article, has been migrated to VG247 for posterity after USgamer's closure - but it has not been edited or further vetted by the VG247 team.
I came into this E3 not expecting all that much, but everything I saw on the showfloor was pretty great. When faced with an amazing cornucopia of titles, choosing the best can be hard. I saw a ton of great games, including Far Cry 4, Axiom Verge, The Crew, Sunset Overdrive, Yoshi's Woolly World, and Tales from the Borderlands. I'm excited about games coming in 2015 and beyond, like Legend of Zelda for Wii U, Crackdown, the new Mass Effect, and Criterion Games' unannounced title. That said, there were still a few highlights in my E3 experience this year.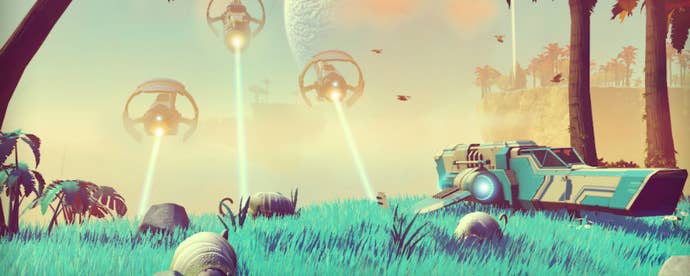 Best of Show
No Man's Sky (Hello Games/Hello Games | PlayStation 4)
This was the last game I saw at E3 - well, technically it was at an apartment far away from E3 - and it absolutely blew me away. The team at Hello Games is creating a scifi experience that reminds me of old novels like the Lensman series, the Foundation Trilogy, and Dune. Explore, fly, mine, and fight; the universe of No Man's Sky is full of infinite planets and infinite potential. If Hello Games can deliver, it'll be a landmark game on any platform (it's currently a PlayStation 4 exclusive).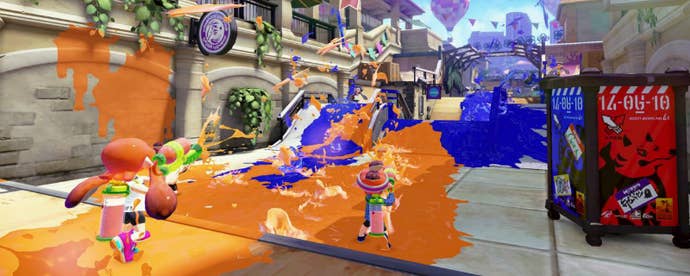 Best New Idea
Splatoon (Nintendo EAD/Nintendo | Wii U)
I think Nintendo knows it has something special on its hands with Splatoon; the game was a major feature of the company's E3 booth. A third-person arena shooter where shooting the other team isn't the real focus? Amazing. Allowing players to move and hide in the ink? Beautiful. Splatoon is a game with hidden tactical depths and my short playthrough just left me wanting more.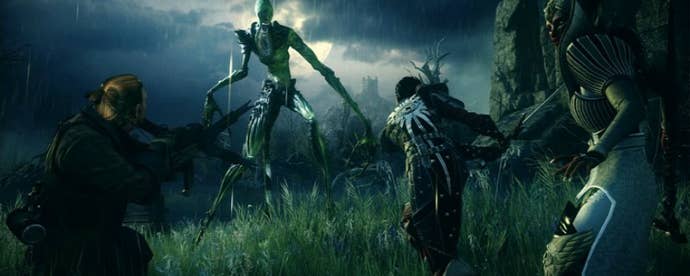 Let's Hope it Plays Like it Looks
Dragon Age: Inquistion (Bioware/Electronic Arts | Xbox One, Xbox 360, PlayStation 3, PlayStation 4, PC)
I've been waiting to get my hands on Dragon Age: Inquisition for quite a while and it looks like I'll be waiting a bit longer. My E3 demo was hands-off, but everything Bioware is telling me sounds great. Interesting characters, some returning old favorites, choices that matter, and a fully-realized Thedas. Dragon Age: Origins and Dragon Age II were very different games, so Inquisition's path has never been 100 percent clear to me. Bioware says it's learned from its mistakes; now they just have to stick the landing.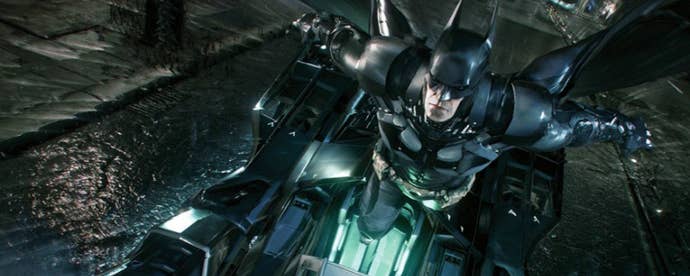 Why Did it Have to be 2015!?
Batman Arkham Knight (Rocksteady Studios/Warner Bros. Interactive | PlayStation 4, Xbox One, PC)
It's crazy what happens when you get the right developer and the right property together. Batman: Arkham Knight is the culmination of Rocksteady's Batman trilogy - you can ignore Arkham Origins apparently - and the developer wants to go out in style. Gotham's bigger and taller; seeing Batman freefalling off the absolutely huge Wayne Tower is amazing. The Batmobile is also a big part of the game; you can traverse the city, but it can also be used in combos or to solve environmental puzzles. Batman and the Batmobile are two halves of a great whole, but sadly, Arkham Knight is a 2015 game. It feels done to me, but I guess Rocksteady needs to do things like "finish the game" and "make sure everything works."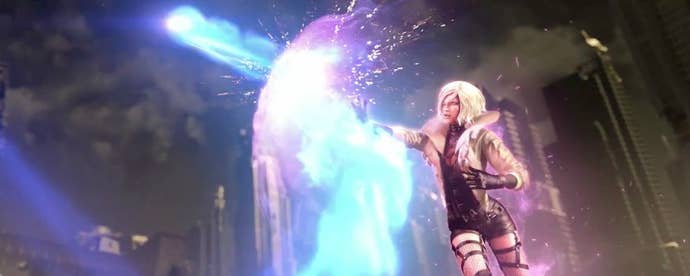 I Sold my Soul to the Devil for This
Phantom Dust (????/Microsoft | Xbox One)
This showed up as a CG-only trailer at Microsoft's press conference, but as soon as the two characters onscreen powered-up, I knew what game it was teasing. I've been waiting for a new Phantom Dust and Microsoft has hear my prayers. I'd normally be unexcited for this, but the Killer Instinct reboot on Xbox One has turned out so well that I can't help it. I'm expecting Phantom Dust to be free-to-play, so it's just a matter of Microsoft tuning that right. 2016 is going to be a good year (there's no way this comes out next year.)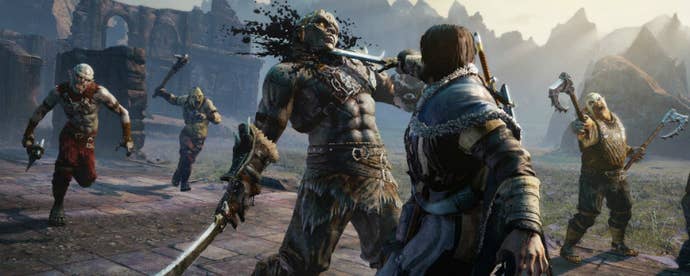 Where the Hell Did This Come From?
Shadow of Mordor (Monolith Productions/Warner Bros. Interactive | Xbox One, Xbox 360, PlayStation 3, PlayStation 4, PC)
Here's the pitch: an open-world Assassin's Creed-style game set in J.R.R. Tolkien's Middle-Earth universe, developed by the studio behind F.E.A.R. and Condemned. Yeah, it sounds crazy. Shadow of Mordor completely blindsided me with well-executed open-world action and the Nemesis system. Talion is up against an army of ever-changing orcs who move around the world, fight each other, and get stronger; it's up to you to enthrall or dispatch as many as possible before slamming headfirst into Sauron himself. The orcs will remember their encounters with Talion if they survive, a neat feature that makes you feel connected to the game's world. Shadow of Mordor takes place before Lord of the Rings, so we know how successful Talion will be, but the journey looks pretty sweet.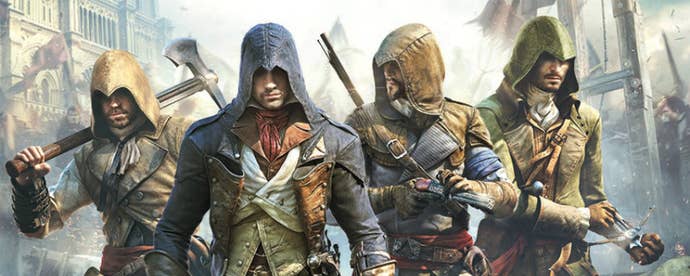 You and I Both Know I'm Getting This
Assassin's Creed: Unity (Ubisoft Toronto/Ubisoft | PC, PlayStation 4, Xbox One)
If you've been reading USgamer for any length of time, you knew this was coming. Assassin's Creed: Unity has taken some heat since its reveal, but the game still looks great overall. The city of Paris is wonderfully detailed and most landmarks now have full interiors. Ubisoft Toronto has added the ability to parkour downwards, so you no longer have to jump into haybales or slowly hop down handholds to get from the spires to the streets. There's also a new cover system borrowed from Watch Dogs and Splinter Cell. Bigger city, more features, better graphics, and 4-player coop. Ultimately, it's another Assassin's Creed; you're either on this freight train or not at this point. I have a ticket to ride.