Iori Yagami revealed for King of Fighters 15 with new gameplay trailer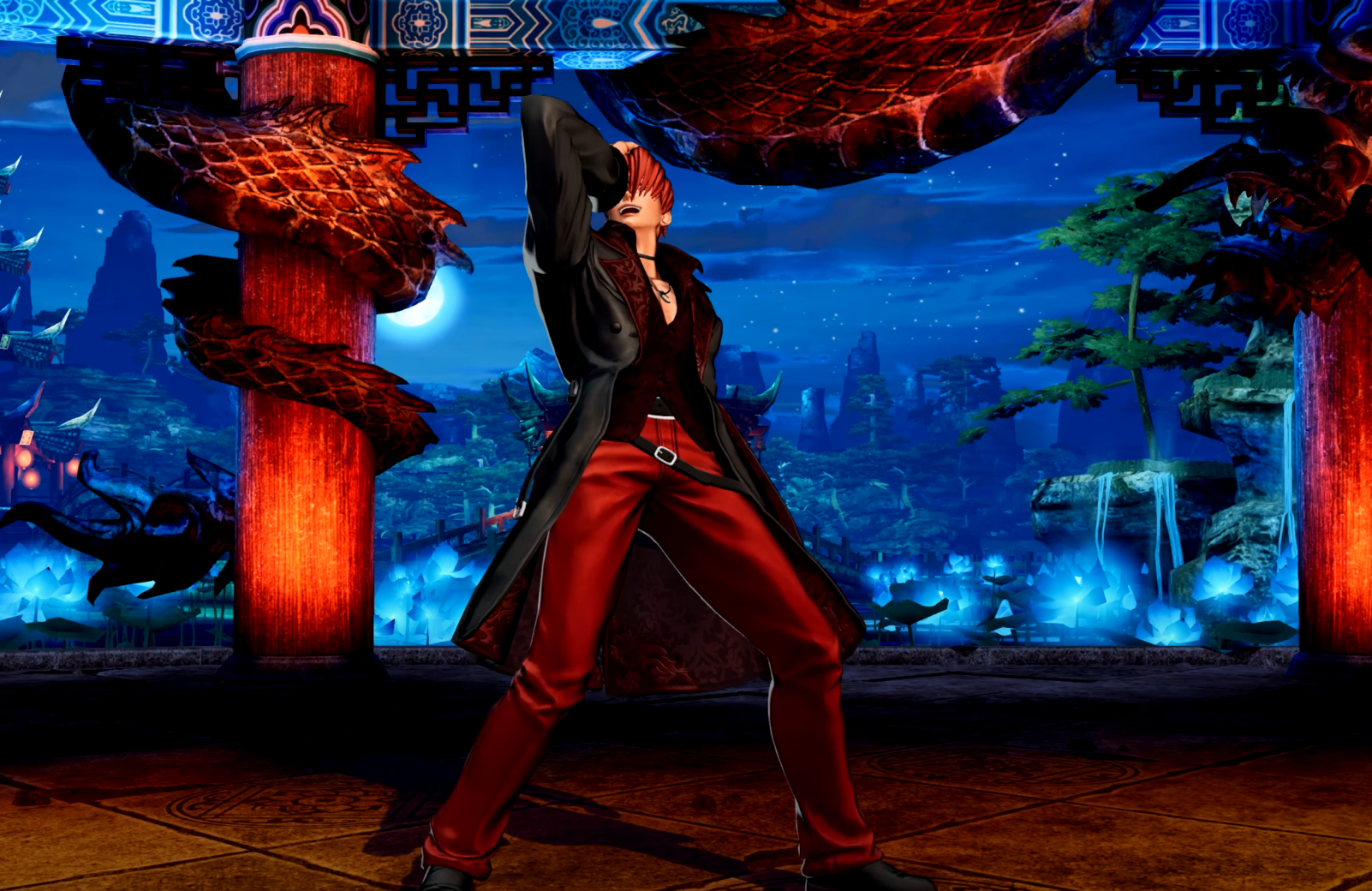 Iori Yagami has been revealed for The King of Fighters 15, and his new trailer shows off just how the veteran character will play in the game.
Iori first joined the King of Fighters series back in 1995, and has long been the main rival of Kyo Kusanagi, making Iori something of a key villain for the esteemed fighting franchise.
His appearance in The King of Fighters 15 sees a slight difference in setup to what we've seen before, with the character now sporting a jacket-and-red-trousers look, with his brooding fringe drooping over one eye like a 00's emo frontman.
Apparently, series designer Tomohiro Nakata was given the challenge to make something new for the game, though the challenge of tinkering with old designs was quite intimidating.
"Iori is iconic for looking good regardless which game he's in, and so I'd be lying if I said I wasn't nervous when designing him," wrote the character artist in an update on Twitter.
This new design, though, seems to pay tribute to Iori's history whilst still bringing something new to the table, and it appears to be going down well enough with fans so far.
The King of Fighters 15 reveal trailer was shown off back at the start of January, and whilst we've seen quite a lot of the gameplay in action at this point, we still know fairly little about the game.
The King of Fighters 15 is due to release at some point in 2021, and SNK has not yet revealed which platforms it'll arrive on.