The King of Fighters 15's latest trailer shows off Vanessa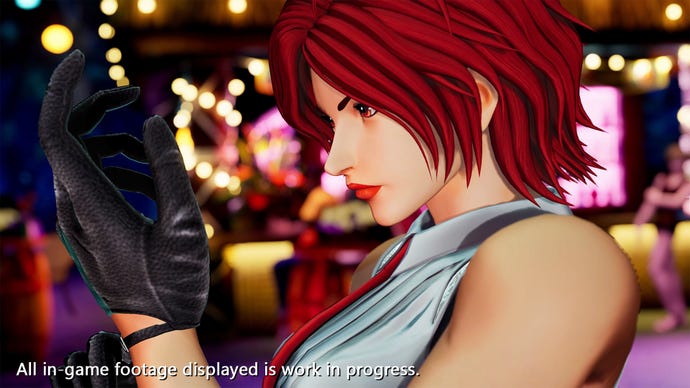 After a short hiatus, there's another character reveal for The King of Fighters 15 this week, and this time we see the glorious return of Vanessa.
The game's 23rd fighter – the latest reveal in a long line of characters drip-fed to an audience on tenterhooks – Vanessa makes her return to the ring after being a DLC character in King of Fighters 14.
The reveal of the character also showed off Team Secret Agent; a new team that also contains Luong. She joins the likes of Chris, Mai, King, Yashiro Nanakase, Yuri Sakazaki, Kyo, Shun'ei, Chizuru Kagura, Iori Yagami, Benimaru, Joe, and Meitenkun in the roster.
She uses command grabs, dashes, and rapid pummeling moves to manipulate her opponents and take advantage of them when they're dazzled and confused. Take a look at her trailer below.
We recently saw that, after a long and fast-paced marketing campaign, SNK delayed The King of Fighters 15 into 2022, citing rising cases of Covid-19 in Japan as the primary reason for the delay.
The game was originally targeting a 2021 release date – but now SNK notes that it's targeting a Q1 2022 release window instead. The King of Fighters 15 was announced back in August 2019 and platforms are still to be announced.