Hollywood interested in Darksiders, confirms Madureira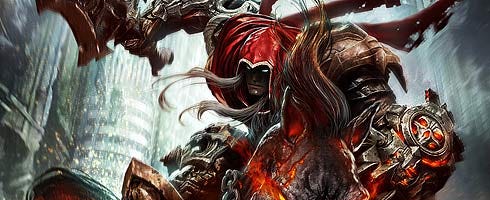 Hollywood is already knocking on Darksiders' door, Vigil creative director and comic legend Joe Madureira has just told VG247, despite the fact the game still isn't actually out.
Speaking in a phone interview this afternoon, Madureira said that cross-media opportunities with the hellish adventure are currently being explored across a variety of formats,
"We've gotten some interest from Hollywood, we've talked about doing a comic series," said the exec.
"At least a couple of those things have to happen, I'm sure."
Madureira added that it's THQ - not Vigil - doing the work outside of the game itself.
"It's really a THQ thing, but I know they are definitely talking to people and I would be surprised if some of that stuff didn't happen," he said.
Darksiders has been catching some big scores ahead of its release for PS3 and 360 this week, and all indications are that you haven't seen the back of War and friends just yet.
The game is a classic adventure-RPG, in which the player takes one of the four horsemen, War, on a journey across a ruined earth to solve the mystery of a falsely-triggered apocalypse.