Hearthstone players aren't happy about Tavern Pass gold rewards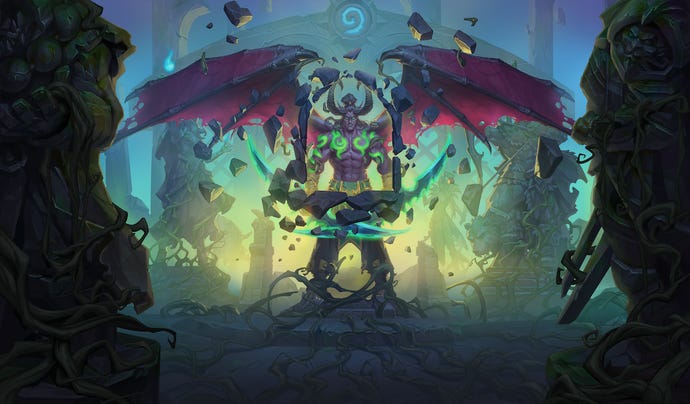 Recent changes to Blizzard's World of Warcraft-themed card game have left some users unhappy.
Fans of Blizzard's free-to-play card battler Hearthstone are unhappy about the rewards doled out by the new premium Tavern Pass system.
As reported by PC Gamer, this new battle pass-esque mechanic was introduced on November 12 and promised to not reduced how much gold users received from playing the game. It seems that this is not the case, with people reporting that they aren't landing as much gold as they were before after buying the $20 Tavern Pass.
Taking to Twitter, streamer Kripparrian observed that ladder players are annoyed as they are not earning as much gold as they were before. Blizzard had assured people that they'd be receiving the same amount or more.
Another streamer, J_Alexader_HS, has crunched the numbers regarding Hearthstone's new Tavern Pass, posting on Reddit that he would earn 5,000 less gold now than before over the course of 120 days. His raw numbers are here.
Meanwhile, in a video, YouTuber Dekkstar said that the new reward system looked great and boasted fun achievements, but also observed that Hearthstone is " a free-to-play game. It's the most expensive free-to-play game, and that needs to change."
World of Warcraft themed card title Hearthstone was released back in 2014. Within a year of launch, the game had attracted 30m players.
The latest expansion for Blizzard's collectible card game – Madness at the Darkmoon Faire – is rolling out today November 17, following April's Ashes of Outland and August's Scholomance Academy.