Halo Infinite is finally getting an Infection mode this summer
It's been a long time coming.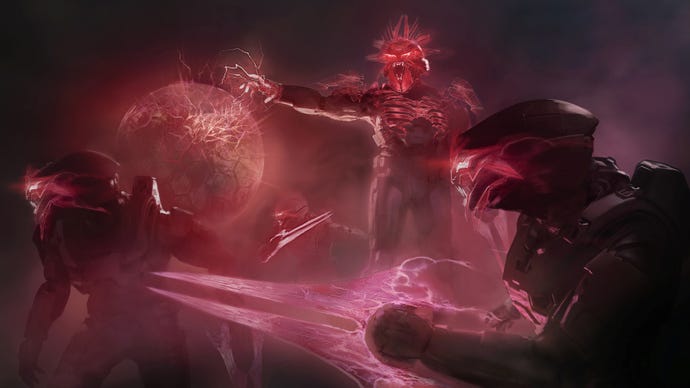 One of the most long standing modes across all the Halo games, Infection, is finally coming to Halo Infinite.
Halo Infinite launched back in November 2021, and since then it's been missing a mode that's been in every game since Halo 3: Infection. Who knows why it hasn't been added into Infinite up until now other than the simple fact that game development is hard, but 343 Industries has now announced that the classic mode will be coming to the game this summer. To be precise, the upcoming mode will arrive alongside Season 4 on June 20, as 343 Industries confirmed on Twitter.
The mode is essentially Halo's take on a zombie PvP mode, where infected Spartans have to funt and infect other players. It's a classic mode, one that is loved by a lot of fans, so its omission from Halo Infinite was definitely noticeable for many. Back in March, Microsoft promised more "consistency" with Halo Infinite seasonal updates as it's taken a long time for each season to release, with Season 3 even seeing a relatively lengthy delay.
Halo Infinite has been struggling since even before it launched, begging the question if we're witnessing the death of the Halo franchise. One of the biggest disappointments for a lot of fans was that in September 343 Industries announced that split-screen campaign co-op was cancelled, an incredibly popular way to play the game that has been in pretty much every title in the series since the very first.
Last month, long time Halo developer Joseph Staten announced he was leaving Microsoft after nine years. Staten was the head of creative on Halo Infinite, but is now currently working at Netflix where he is the creative director on an unannounced AAA game from the streaming giant. No word on what the game will be like, though it will apparently be a multiplayer title.