Guitar Hero 5 gets Aerosmith Track Pack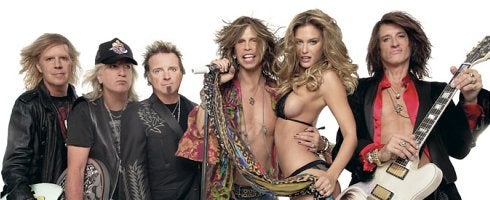 Activision has announced that three songs from Aerosmith are now available for Guitar Hero 5.
Bar Refaeli not included. The Track Pack contains Livin' On The Edge, Love In An Elevator and Ragdoll.
It will run you 440 MSP/$5.49/550 Wii Points for the full thing or 160 MSP/$1.99/ 200 Wii Points for each one individually.
Should Band Hero be more of your thing, there's a track pack available today for Wii featuring: 7 Things by Miley Cyrus, Falling Down by Selena Gomez & The Scene and Here We Go by Demi Lovato.
It will go live on 360 and PS3 next week.