September NPD - ODST wins on software front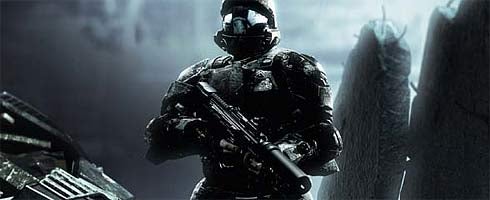 Halo 3: ODST has outright won the software front in the September NPDs, selling over 1.5 million units in the month.
Wii Sports Resort (442k) and Madden NFL 10 for the Xbox 360 (289k) rounded off the top three in the software charts.
Beatles: Rock Band for the 360 beat Guitar Hero 5 for the 360, with 254k in fourth compared to GH5's 210k in ninth.
The Wii version of Beatles rounds off the top 10 with 208k units sold.
Full list is below.
Halo 3:ODST (360, Microsoft) - 1.52 million
Wii Sports Resort (Wii, Nintendo) - 442.9K
Madden NFL 10 (360, EA) - 289.6K
Mario & Luigi: Bowser's Inside Story (DS, Nintendo) - 258.1K
The Beatles: Rock Band (360, MTV/EA) - 254K
Madden NFL 10 (PS3, EA) - 246.5K
Marvel: Ultimate Alliance 2 (360, Acti Blizz) - 236K
Batman: Arkham Asylum (PS3, Square Enix) - 212.5K
Guitar Hero 5 (360, Acti Blizz) - 210.8K
The Beatles: Rock Band (Wii, MTV/EA) 208.6K