Check out the Guilty Gear Strive launch trailer and post-launch roadmap here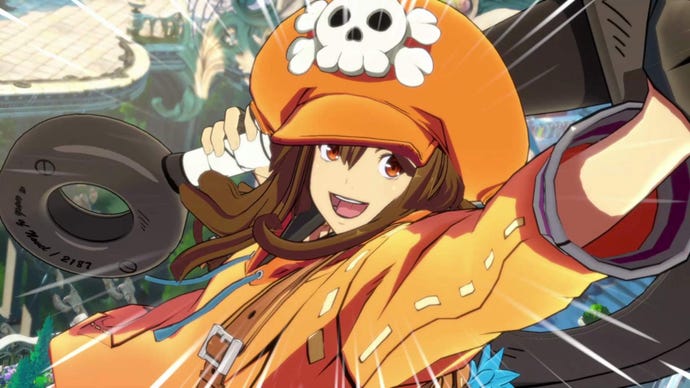 Arc System Works is getting ready to launch Guilty Gear Strive on PS4, PS5 and Steam later this week. In preparation for the launch, the studio has released a new launch trailer and detailed what content will be coming to the fighting game, post-launch.
If the 15 characters available in the base roster of Guilty Gear Strive don't do it for you, fret not: Arc System Works has revealed that more additional DLC characters are set to join the eclectic roster via Season Pass 1.
Upcoming characters are as yet unnamed, but we do know that the first DLC fighter (a brand new fighter in the series) will be available in July 2021, and the second (a Guilty Gear veteran) will follow in August 2021.
Following the introduction of these fighters, we'll get some more characters later in the year: three more DLC fighters, as well as additional battle stages and "Another Story" are due to release Fall 2021.
On top of these paid additions, there will be some free content you can enjoy, too. First up, there's a combo maker system coming that will allow you to share original combos with other players. See something you like in a pro match? Hunt it down and learn it! It sounds like a great utility to have.
More customisation features for player match rooms and lobbies are incoming, too, as well as a Digital Figure Mode that lets you zoom in and look at player models and create little 3D environments of your own. Just don't be dirty with it.
On top of all that, there's a launch trailer you can wrap your eyes around above. Guilty Gear Strive is coming to PS4, PS5 and PC on June 11. Check out all the game's flashy overdrive moves at the link and read more about the Guilty Gear Strive story here.