Gran Turismo Sport's latest update adds microtransactions to game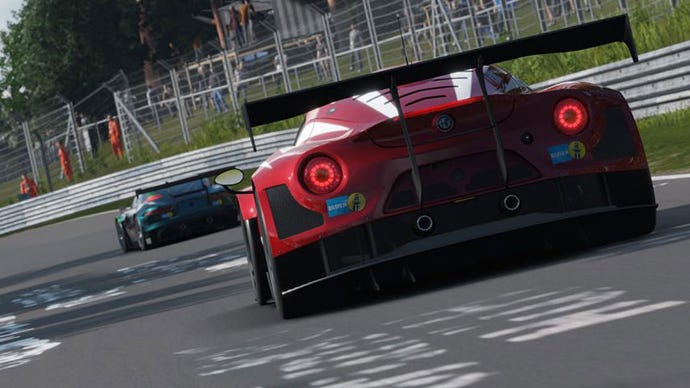 Gran Turismo Sport has added the ability to purchase in-game cars for real-world money.
A few days ago, we learned the popular Forza racing series was removing loot boxes and microtransactions from its latest games. Gran Turismo Sport, meanwhile, is going in the exact opposite direction - adding the ability to purchase in-game content for actual money.
This feature is included in the game's 1.23 update, as reported by GamesIndustry.biz and Eurogamer. Using "Brand Central", players can purchase any cars that cost less than 2 million credits directly through the PlayStation Store. Vehicles that cost 2 million or more must be unlocked in-game, as usual.
The microtransactions won't arrive in Europe until August 2, 2018, but they're live in Japan right now. Prices range from 100 to 300 yen, which is around £2 per car.
With this update Polyphony Digital has added eight cars, new GT League events, a new track with six layouts, and other fixes to the game.
The decision is unusual since Gran Turismo Sport has been out since October 2017, and has seen regular free content updates since then. It also arrives just as other games are in the process of removing microtransactions due to their controversial implementation.
Still, it appears all vehicles can still be unlocked in-game, while transactions are upfront about what you're buying - there are no loot boxes to raise gambling fears.
Gran Turismo Sport is available for PlayStation 4.