Gran Turismo Sport, an always-online game, is shutting down its online services
It's unclear how saving will work in the game going forward.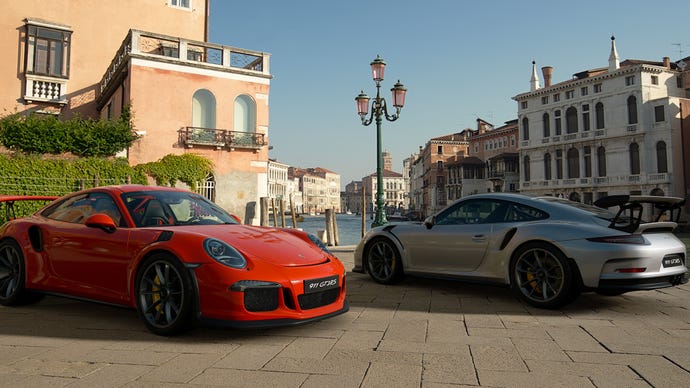 Another day, another game shutting down its online services, this time the racing game Gran Turismo Sport.
Earlier this week, developer Polyphony Digital released a statement confirming that come January 31, 2024, you'll no longer be able to use any of the online functionality in Gran Turismo Sport. The post also notes that prior to December 1 this year, all DLC will be delisted, meaning if you wanted to pick any of it up you best do so now. "After the end of service date, it will no longer be possible to utilise online services such as the Community, Open Lobby, and Sport Mode, nor online features/items such as custom liveries," the post reads. "The offline portions of the game can still be played, including purchased Add-Ons."
Watch on YouTube
The thing that isn't particularly clear from the statement is that it's outright impossible to save the game unless you're connected to the internet. With online functionality going down, it isn't clear if you'll be able to make any progression in the game, though in an FAQ section of the statement it does seem to imply that you can continue to unlock cars through Career Mode. But the wording still doesn't make it clear how saving will work past the online portion of the game being shut down.
Trophy hunters might also want to get on the game as soon as they can, as "selected Trophies that require an online connection will no longer be accessible," which is obviously quite irritating for the completionists out there.
It should be noted you will be able to download any DLC you have previously purchased even after the online portion of the game shuts down, at the very least.
Gran Turismo Sport released in 2017 to generally favourable reviews, though many players were unhappy with being unable to play the game without an internet connection.