Middle-earth: Shadow of War no longer has microtransactions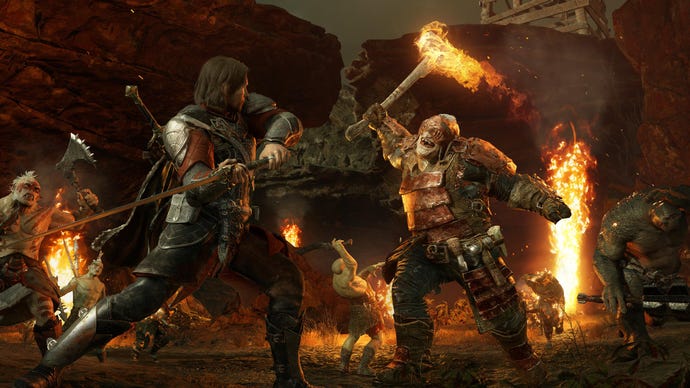 Middle-earth: Shadow of War received a free update that, among other things, removed the ability for Gold to be purchased with real money.
Middle-earth: Shadow of War developer Monolith first announced its intention to make this change about a month ago.
The time has now come, and thanks to the latest patch, Shadow of War is now free of microtransactions. War Chests, which featured high-level Legendary Orcs among their possible drops, will continue to be available for a while, but you can't buy them using real-world money.
The endgame in Shadow of War relies a fair bit on having a solid line-up of Legendary Orcs, which meant that grinding for them regularly is a chore. On the other hand, spending money on War Chests had a chance of netting you these valuable endgame Orcs.
Although and microtransactions are gone, the Gold store will remain open until July 17, which is when it closes off permanently. Until then, you'll be earning Gold for completing certain in-game activities, and you'll be able to spend it on War Chests and other items.
You should get it all spent before July 17, though, otherwise it will all be automatically converted into in-game items when the store shuts down.
The new patch also introduced Nemesis System enhancements, allowing Overlords to have bodyguards who can deploy spies like Warchief bodyguards.
A new difficulty level, Brutal, is another thing Monolith added, not to mention updates to the photo mode, the new Baranor skin, and the ability to search for specific players to fight in online modes.
Shadow of War's Desolation of Mordor DLC was released today alongside the patch. It's part of the season pass but would otherwise run you $20.