God of War: Ghost of Sparta gets trailer and screens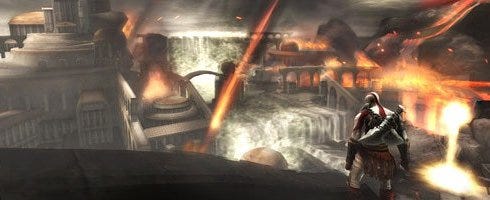 Sony has released the first trailer and screens for God of War: Ghost of Sparta following its E3 conference in Los Angeles last night.
During the conference Sony promised to focus on the PSP more, revealing that they will be releasing ads in a Kevin Butler-style approach, while also revealing that the PSP will have 70 brand new titles before the end of the year.
God of War: Ghost of Sparta will no doubt be one of the titles on everyone's mind, so check out the scenes below.
Ghost of Sparta is exclusive to PSP, and will be released sometime this autumn.