Ghostbusters: The Video Game might be getting a remaster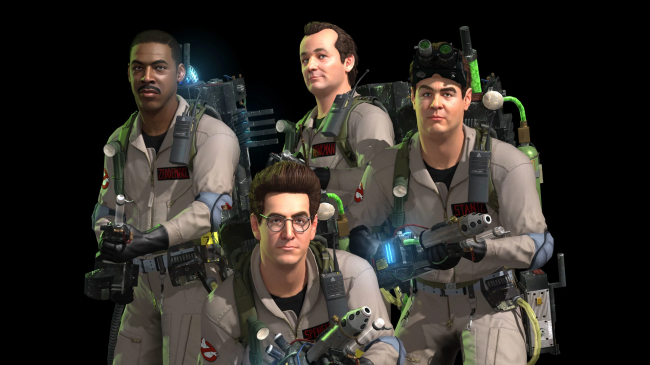 Somebody call Bill Murray, or failing that, Most Haunted - an unconfirmed sighting suggests that Ghostbusters: The Video Game has been resurrected and will be spreading its ectoplasm across the Xbox One.
A Taiwanese game rating site has listed a Ghostbusters: The Video Game Remastered, picked up by Resetera. It hasn't been officially announced, but the name matches the well-liked 2009 adaptation in which Aykroyd, Ramis, Hudson, and Murray resumed their roles. In the years since, that game has disappeared from Steam, as licensed games sometimes do.
According to the listing, the developer attached to the project is Mad Dog Games - who did an admirable job of turning World War Z into a satisfying Left 4 Dead-alike earlier this year. Ghostbusters: The Video Game was a third-person shooter, so firmly within Mad Dog's wheelhouse.
If all goes well, this could be the most successful Ghostbusters reboot since 2016. Yes, I'm a fan of Kate McKinnon's offbeat energy. That movie had its own Ghostbusters game, but didn't feature either the original troupe or the newer all-women crew.
The 2016 game also reviewed terribly - which is perhaps why it makes sense to reach further back to bring the series back from the dead.