Ghost of Tsushima: Legends is getting a standalone release and a Rivals mode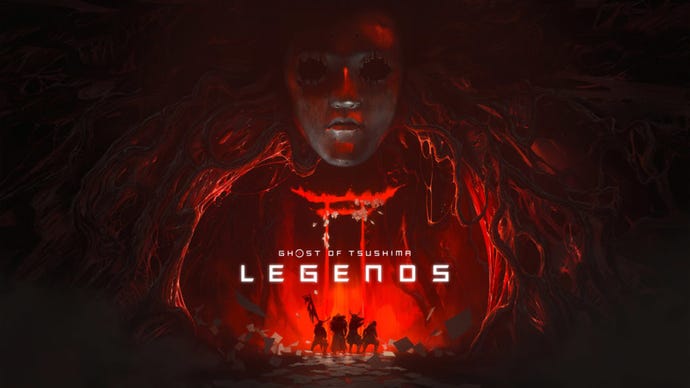 The online portion of Ghost of Tsushima, Legends, is getting a standalone release.
more
Along with a standalone release for Ghost of Tsushima: Legends, a new Rivals mode will be added to what was once a free game update to the original release.
In Legends, you can fight side-by-side with your friends and are able to play in two-player story missions and four-player survival missions, as well as a raid.
Legends is a free content update for those who already own the core game, and every update to it will be available at no additional charge to owners of any version.
Players on PS4 and PS5 will also be able to play together seamlessly, and progression in Legends carries over regardless of which console you're playing on.
Now as far as the Rivals mode is concerned, two teams of two will be able to compete to defeat waves of enemies. With each defeated foe, you will collect Magatama which can be used to harm the other team. One example is Shades, which you can purchase with Magatama to block opponent's purchases, or spend it on Curses which drain health and more.
Once you have spent enough of the in-game currency, you will unlock Final Stand waves, which you will need to complete before the other team does in order to win.
Both the Rivals mode and the standalone version of Legends will be made available on September 3.
In addition, on September 3, Sucker Punch will release the Gear Mastery system, which is an expansion of the progression systems and rewards for Legends. Players who've earned 110-level gear will now be able to bind it to a class and activate "Mastery Challenges." This will allow a piece of gear's Ki level to be upgraded to 120 and eventually unlock a second perk slot. As you activate Mastery Challenges, you can also unlock a new Ability and new Techniques for each class.
Starting on August 20, which is the release date for Ghost of Tsushima: Director's Cut, the developers will also release an update that adds new features to Legends. The update will include some changes based on community feedback. The update will see rebalancing made to Survival mode, which will shorten the session length. It will also add new weekly Survival Nightmare challenge variants, and it will unlock additional cosmetics for Legends players who've earned them in Jin's story and New Game+.
Again, all of the above will be available at no additional cost if you already own Ghost of Tsushima. However, if you don't own the base game and want to give Legends a go, the standalone version will be available on the PS Store for $19.99 / €19.99 / £15.99 on PS4 or PS5.
With the exception of some cosmetics that can only be unlocked via the single-player campaign, this is the same Legends content accessible via the game, so you'll have access to the content released in 2020 in addition to everything new described above.
Finally, in addition to the above, Sucker Punch will be adding a new piece of content each week from September 10 through October 1. The content will include an additional Rivals map, new Survival maps inspired by Iki Island and Iyo's realm, and Trials of Iyo, a new harder-difficulty version of last year's Raid.